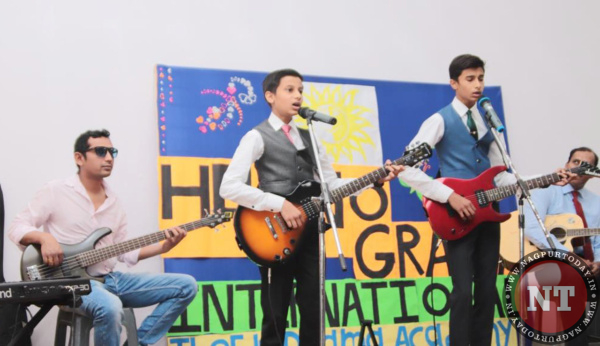 Nagpur Today.
Every parent wants to shower their child with love and learning. And the new age parents are even not shying away from exposing their kids towards novel methods of personality development. The new skillset to join this list of experiments is theatre techniques. The Helen O Grady drama fest, which is one such quest in the direction of child development was held on Thursday,29th March,2018 at Railway Museum Auditorium, Motibagh. Organized by Kradle To Crayons(K2C), the event involves nearly 70 school going children in the age group of 3 to 15 years.
Dressed in Bridal dresses, a bunch of cute little girls & handsome boys in suits performed in the play "The Wedding". The Children also performed in the play "African Village" which was equally awesome. Children below 5 yrs enacted in the play, titled "Amazing Fountain" .
It is this exuberance and confidence which this theatre workshop tries to build in young kids. Stuti Sharan , who runs the institute says, "The plays put up by us are very amateurish so don't look for histrionics. This is an effort to make the child more confident and to improve speech and voice modulation in them."
Helen O'Grady Director Michelle Josan at Kradle To Crayons(K2C) said "drama activities are designed to enhance as well as increase communication skills, social skills and confidence among children". The dynamic learning environment at K2C supported by it's skilled and enthusiastic teacher Ms. Rumeet Kaur Uberoi made our yearlong program a huge success.
Helen O Grady courses are based on an Australian programme designed for personality development with drama as its base, used for building a child's confidence level. The three units of the course, which is subscribed to by schools and by parents independently, teach verbal skills, articulation and voice modulation in the first segment. The body language of the child is worked upon in the second term and the third term it requires a stage performance.
The students of Music Classes held by John D'souza mesmerized the audience with some melodious songs and mind blowing performances on musical instruments.
Madhu Singh , principal of the Mount Litera Zee School , Kamptee Road was the chief guest of the event, and she took the platform to address the students on the importance of co-curricular activities. Speaking about the performances of students, she said that the efforts the children put in were commendable. "The children were into their characters. I know the how sincere efforts required at the background to make Tiny Tots in the age group of 2-5 yrs to perform on stage."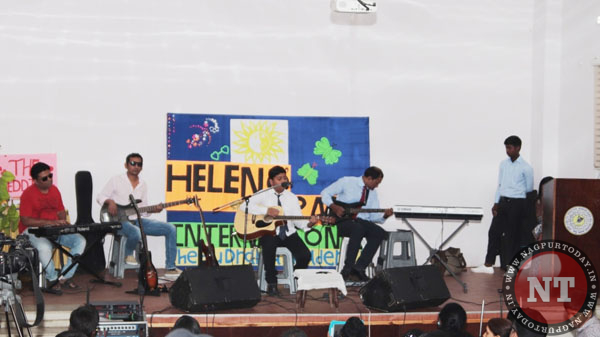 By Farhan Kazi
Pics by Kunal Lakhotia