Nagpur: Lions Club Nagpur Victory recently launched a campaign at RBI Square to bring awareness about dreaded diseases like measles and rubella. A group of kids staged various performances to send the message. The unique campaign was aimed at raising awareness for all children (in the age group of 9 months to 15 Years) for vaccination of Measles- Rubella (MR).
Measles is one of the most contagious diseases spreading at a faster pace and causes disability even death among young children worldwide, while Rubella can cause severe birth defects and need proper vaccination. The performance by kids was staged to spread the awareness about the diseases and to take safety measures and give timely vaccinations to the children. The Lions Club members briefed about the symptoms regarding the diseases.
The Club initiated the concept of "ONE SHOT ONE LIFE" MR vaccine for each eligible child through mass awareness programme at RBI Traffic signal, reaching out by installing banners on the Water Tankers and banners at petrol pumps. To implement the innovative concept of Harshita Verma, as the northward moving traffic stopped by the red light at the RBI square, the Nagpur victory team took positions with their banners at the Zebra Crossing to start their MR awareness campaign.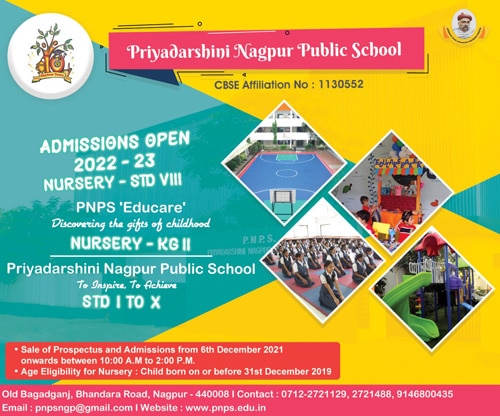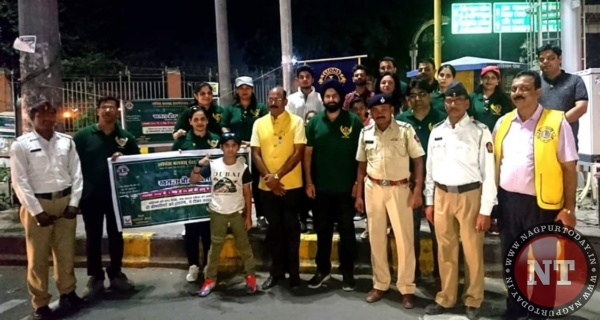 A the vehicles stopped for two minutes at the signal, Jai and Shubham mesmerized commuters with Lawani and solo dance performance respectively and then followed by broadcast of MR awareness audio voiced by Amitabh Bachchan, the Brand Ambassador for MR Campaign. The pamphlets detailing the MR vaccination were distributed to the commuters. Solo dance performance by Shubham was converted to group dance as toddlers of Lions Victory Parv, Jai, Rohini, Dhanya & Ira joined in to dance in each signal break.
The campaign was highly appreciated by the Lions International dignitaries, Traffic Department and commuters which is the result of the impeccable planning and effective execution of Nagpur Victory team members Satish Srivastava , Mehul Sukhadia, Bharatraj Singh Oberoi, Gopal Sharma, Gul Sharma , Gagandeep Singh Oberoi, Stuti Sharan , Aniket Jha, Shraddha Jha, Rahul Jaiswal, Preeti Jaiswal.
Raj Tilak Roshan, Deputy Commissioner of Police (Traffic) had all praise for the perfect execution of the performance by Lions Club of Nagpur Victory Club.
Praveen Sharan ,Secretary of Lions Club, MJF Dr. Shreemant Raje Mudhoji Bhosale, Past Multiple Council Chairperson (PMCC) , MJF Navin Patel PDG, MJF Sandeep Khandelwal VDG-II , MR District Activity Chairperson MJF Balbir Singh Vij, Service Week Activity Chairperson Deepak Tiwari, District Activity Chairperson Sudhir Akhre , Regional Chairperson MJF Pravin Bhalla & Kumkum Bhalla , ZC Girish Sharma , MJF Rajesh Jindal were also part of this campaign.