Acute shortage of Kerosene oil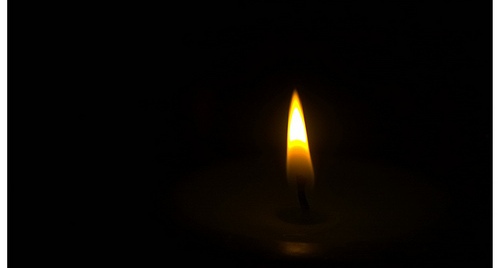 Nagpur News.
Notwithstanding the dazzling and beautiful lighting up of the Orange City over Diwali festivities, some corners of the Second Capital went totally dark with, leave alone delicious Diwali dishes, the kitchens were not lit up at all for normal day-to-day meal and dinner.
Thousands of poor families were  forced to run from one corner to another for Kerosene oil — the poor's best bet for a livelihood. And the terrible shortage of Kerosene oil – artificial or natural —  was felt more badly for the ongoing Diwali festivities. The six Zones of Nagpur need 33 lakh litres of kerosene oil to be distributed among the Below Poverty Line (BPL) card-holder people per month. But actually only 13 lakh litres of kerosene is received by the concerned authorities and thus adequately proving the nightmarish conditions the poor people undergo. And, almost all of them do not have LPG connections, add woes.
"BURNING STUFF":
The much needed electricity has not reached several slums in Nagpur thus pointing out the total dependence on kerosene oil for lighting purpose. The most crucial question is of food preparation in the absence of people's quota of kerosene oil. Students in slums are also deprived of their studies for the want of the "burning stuff." But surprisingly, the roadside tea, snack vendors, and autowallahs run their business on kerosene quite easily and sufficiently!!
TOTAL BENEFICIARIES:
The six Zones of Nagpur comprise 5,16,000 beneficiaries and the figure needs 33 lakh litres of kerosene per month to be distributed among them through PDS. However, the Central Government provides the stuff much below the quota to State Government. And in turn, the helpless State Government is forced to supply the kerosene in much less quantity to Food and Civil Supplies Department, the nodal agency for distributing kerosene oil to BPL card-holders. The agency is receiving only 13 lakh litres of kerosene to be supplied in the ratio of 3 litres per beneficiary, 8 litres for two beneficiaries, and 10 litres for three beneficiaries in a family. However, not more than half the quota of kerosene is being distributed among them.
THE DEMAND…
The Zone-wise demand of kerosene includes: For "A" Zone, there is demand for 4.18 lakh litres, for "B" Zone, there is demand for 5.81 lakh litres, for "C" Zone 5.16 litres, for "D" Zone 8.45 lakh litres, for "E" Zone 5.73 lakh litres, and for "F" Zone, there is demand for 7.98 lakh litres of kerosene.
… AND THE SUPPLY:
January 2013———————–18 lakh litres
February, March 2013————-20 lakh litres
April, May, June, July 2013——-13 lakh litres
August, September 2013————13 lakh litres
October 2013————————–13 lakh litres