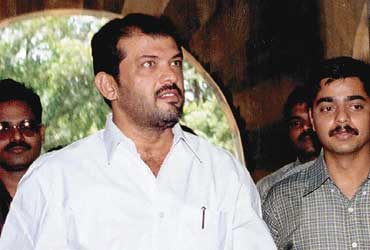 Nagpur News : With Loksabha elections ahead, all political parties are on their feet plan their strategies. Congress is also making their strategies and taking stock of the situation various regions of Vidarbha and State. Sources said that last time, 10 candidates out 12 seats stood in elections for Congress. Out of which, 6 were from Nagpur city, and two from Gramin. Only one candidate won seat as Member of Parliament. It is noted that Dr Nitin Raut, Sunil Kedar and Dinanth Padole had won the seats but only Dr Nitin Raut could secure a post in Ministry. Sunil Kedar, though save Congress from humiliation was left disappointed.
This year, Kedar has started his preparation well before time and a senior political leader has promised Kedar to secure his post only if makes sure the victory of five Congress candidates in gramin. Candidates from Saoner, Ramtek and Kamptee was finalised but names of other two candidates is still in dark. According to source, a family member of Kedar may fight for Saoner seat, while Sunil Kedar may fight from Ramtek seat. His well wishers have congratulated Kedar for his preparations of elections.
Kamalnath, Patil on city tour from Feb 27
Minister of Urban Development Kamalnath and State Coal Minister Prateik Patil will arrive in city from February 27 to March. They will remain present for the bhoomipujan of river Vekoli Bridge, Saoner passing through WCL Mines. Kedar is working hard for success of the event.