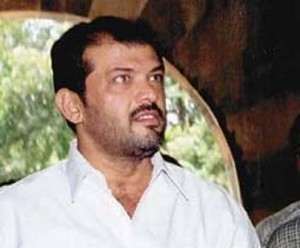 Nagpur News: Though much time is left for the assembly elections in the state, the leaders in Nagpur seem to have started making ground for their pitch. The leaders are frequenting actively in other assembly constituencies. Most of the areas in local political extensions are witnessing the similar activities.
Saoner legislator Sunil Kedar has been making regular visits in Ramtek Vidhan Sabha for the past couple of months. This has sent fresh set of speculations among the Congress and NCP leaders along with the party workers. The supporters of Subodh Mohite who lost last polls are maintaining low profile.
A section of leaders in NCP believe that as per the agreed terms with Congress, Kedar has been decided to contest from Ramtek constituency while Mohite would be fielded in Vidhan Parishad. The reason behind this is clearly evident as Shiv Sena MLA Ashish Jaiswal has been registering victory for the last three elections on this seat. Congress had been trying to defeat Jaiswal by projecting three different candidates in last three elections but it did not work.
Poll pundits assume that fielding Kedar could help Congress change its fate on this seat. They believe that the voters from nearing tribal belts and those in Parseoni would support Kedar. Parseoni has been Kedar's bastion for over considerable period of time. NCP leader Mallikarjun Reddy too supports Kedar.
Sensing the changing equations, Jaiswal too has girded up his lions as it is clear that this time he has to effort much more to prove his mettle again.
Besides, MLA from Kamptee-Koradi assembly constituency Chandrashekhar Bawankule has been active in Saoner constituency for over two years. The local supporters and voters are not readily digesting Bawankule's inclination towards Kedar for seeking support and weighing his recommendation.
Even the speculations are running rife about Bawankule's interest in contesting from Saoner. During the last BJP district president's election, Bawankule succeeded in pushing his opponents in the party and other claimants for the ticket aside, and got his close aide Rajeev Potdar from Kalmeshwar to assume the president's post.
Meanwhile, the move to switch constituencies of both Kedar and Bawankule have left many in the poll circles wondering. It is also being alleged that Jaiswal, Kedar and Bawankule are all seeking political gains in the name of development schemes.
More shocking is the fact that any development in their area is allowed only after assuring personal gains from the concerned project or tender.