Bengluru: The BJP has crossed the majority mark of 113 with leads in 114 seats, Congress is at 63, with the JDS at 44. Huge setback for the Congress for the state.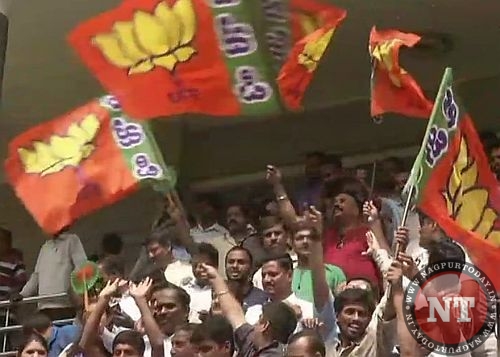 Party colours at the BJP office in Bengaluru as leads indicate a clear majority for the party in Karnataka. In Delhi, senior leaders will be arriving at the BJP HQ post 1 pm. Buntings and flags are being put up, with caterers bringing in food to be served for the leaders and party workers.
The BJP will hold a meeting of its parliamentary board in the evening. The party has planned huge celebrations to mark its win in Karnataka which coincides with the Modi government's fourth anniversary, say reports.
BJP president Amit Shah will be going to the party HQ in New Delhi at 1 pm.