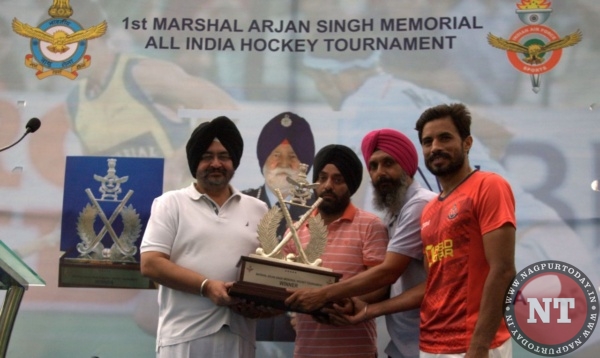 Punjab Police beat Indian Air Force by 5-2 Goals and won the 1st Marshal Arjan Singh Memorial Hockey Championship 2018. Till half time the champions were leading by 2-0 . Jasjit Singh Kular scored two goals for the police team along with Ajay Kumar , Dharambir Singh and Sanvanjit Singh also scoring for the winning team. For IAF Harwant Singh and Damanjit Singh scored one goal each to reduce the margin.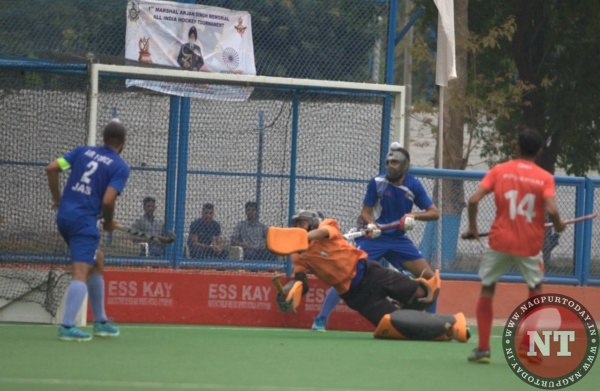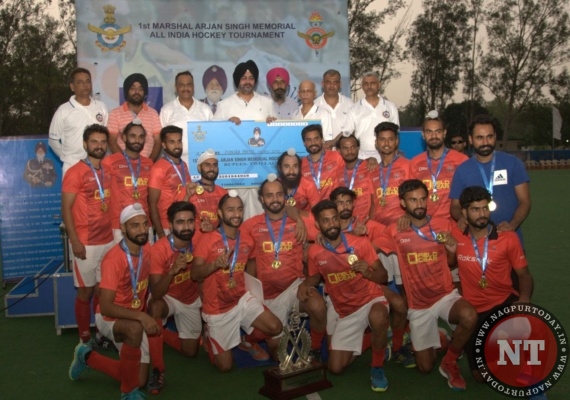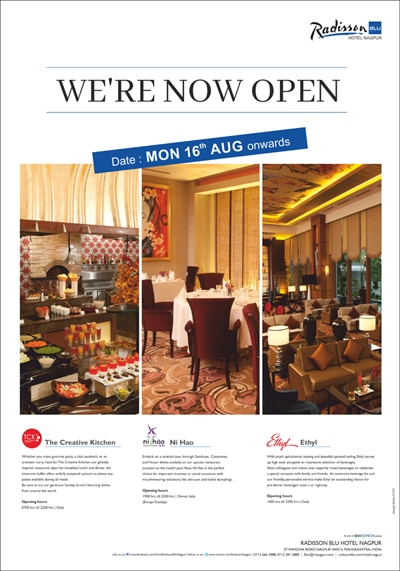 Air Chief Marshal B S Dhanoa presided over the closing ceremony and gave away the prizes, Trophy and Cheques to the winner and runner up team. He lauded the effort of the winning team and also of the IAF team for their performance in the tournament. Chief of the Air Staff applauded the organisers for their effort to make it a grand success in such a short time duration. It will be a much bigger show next year as 2019 happens to be the Centenary year of Marshal Arjan Singh, the Air Chief added.
Air Chief Marshal Dhanoa also felicitated International Hockey Players Padmashree Balbir Singh (Sr), SS Gill, Gurbaj Singh, Dharamvir Singh and Gurvinder Singh Chandi.
1st Marshal Arjan Singh Memorial Hockey Championship 2018 was organised by Air Force Sports Control Board at 3 BRD AF Chandigarh from 7-12 May where 12 team participated. The tournament is a tribute to the Late Marshal Arjan Singh , Distinguished Flying Cross (DFC)