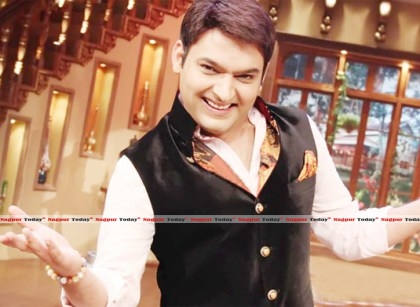 Kapil Sharma will make his debut with YRF's Bank-Chor Stand-up comedian Kapil Sharma, who is ready to make a film debut with Yash Raj Films' (YRF) Bank-Chor, says his role in the movie defies the stereotypical portrayal of a comedian.
The 32-year-old has signed a three-film contract with YRF.
Bank-Chor will be produced under the production banner's Youth Films Division Y-Films, which made Mere Dad Ki Maruti.
"It's a privilege and a dream to be part of the YRF family and have my launch with their Youth Films Studio, Y-Films. The script is the most exciting part since it's the kind of role that's very unlike the stereotype of a comedian or what people could typecast me as," Kapil said in a statement.
He says that he has already started "working on the nuances of the character".
"I've always loved and watched thrillers and this is a thriller comedy, so it's even better," said the star comedian, who has become a rage courtesy his hit chat show Comedy Nights With Kapil. He is excited about turning over a new leaf with the movie.
"I've done serious theatre for years before comedy. Finally with YRF's vision, I'll get to do this again after a 12-year break and this script has equal scope of comedy. It's sure to surprise my fans," he said.
Bank-Chor, directed by Bumpy and produced by Ashish Patil, is a comic caper that tells the story of three people who pick a wrong day to rob a bank. What happens when the trio is inadvertently caught in a crossfire of cops, industrialists and corrupt politicians, forms the rest of the story.
The movie will go on floors in April.