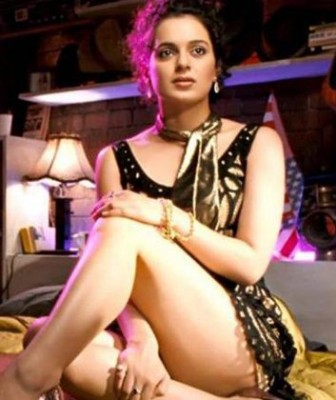 No …nothing is wrong with actress Kangana Ranaut. It's only out of her curiosity to know and interact with the people living in red light areas, the actress took the time off to visit the said areas, not in India but in Amsterdam. However she had done in before on homeland while shooting for 'Rajjo'. However there was a precise reason for Kangana to do the latest one.
She has recently shot for a songsequence for her upcoming movie 'Queen'.
And though her shoot spanned just a few days, Kangana had made a few friends by the end of the shoot.
Kangana is currently in the US, confirmed this news. `Though I have heard a lot about the red light districts in Amsterdam, seeing it for real and interact with its people was a unique experience,` says the actress, who – interestingly had interacted with people from the red-light areas of Central Mumbai during the shoot for her film, Rajjo.
It was also good to see that people there knew who Kangana was – we have also shot a lot of footage for the behind-the-scenes video,` says the source.