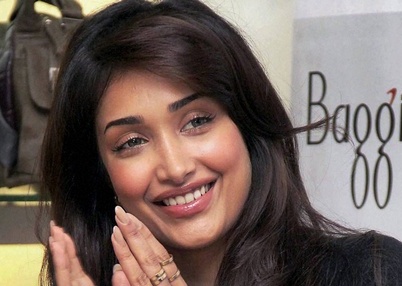 Much has been talked about Jiah Khan's death, largely called as suicide, in the aftermath of her love relationship with Suraj Pancholi gone sour. Since then Jiah's mother Rabiya Khan has been trying to establish that Jiah was forced to take the extreme step by Suraj. She even pressed for considering the material she provided to the police as evidence to prove that Jiah was murdered. However police could not find any substance in Rabiya's claim. Now a week after Mumbai police charge sheeted actor Suraj Pancholi for allegedly abetting suicide of his actress girlfriend Jiah Khan, her mother is set to move the Bombay High Court seeking direction to police to consider the material given by her which indicated she was murdered.
Rabiya Khan, mother of the British-American actor who was found dead at her Juhu home on June 3 last year, said police had not considered the material provided by her despite specific instructions from the high court.
Police had last week filed a 447-page charge sheet in an Andheri court accusing Suraj of abetting Jiah's suicide on the basis of evidence gathered during the investigation, which did not indicate it was a case of murder.
"There was no evidence to show that Jiah was killed. We have gone into the material given by her mother but have not found any evidence to support the theory that it was a case of murder," a top police officer informed.
Rabiya, however, is not convinced with the findings of the probe and would seek the help of the high court to get the police to investigate the matter afresh from the angle of murder.
"They (police) have not done a thorough probe. They have not properly probed the murder angle despite the high court's direction," she said.
"We shall move the Bombay High Court next week seeking that the police probe the aspect of Jiah Khan's murder as they have ignored the material given to them by Rabiya strongly suggesting that her daughter had been killed," her lawyer, Dinesh Tiwari, said.
Soon after Jiah's death, her mother had handed over a letter purportedly written by the actor which showed she was in a troubled relationship with newbie actor Suraj, son of actor couple Aditya Pancholi and Zarina Wahab. Suraj, who was younger to Jiah, was arrested on the charge of abetting her suicide and later granted bail.
Rabiya had moved the Bombay High Court in October, 2013 alleging that her daughter was murdered and sought a CBI probe. Following this, the court had asked police to record her statement on those lines, collect material given by her and probe the murder angle.
As the police have claimed to have already probed the allegation that Jiah could have been murdered but found no corroborative evidence, Rabiya would again knock the doors of the high court, her lawyer said.
While the police claimed that Jiah had hanged herself with a muslin 'dupatta', forensic expert R N Jerajani held that the depth of ligature marks on Jiah was difficult to have been caused with a soft material.
Jerajani had said the ligature marks on Jiah's neck were not the ones usually found on the body of a person who hangs self from a ceiling fan. "The possibility of strangulation is not ruled out in this case," he had said in the forensic report.
The petition further said that CCTV camera showed Jiah entering her home a few minutes before she ended her life wearing a track suit, but her body was found in a night gown. "Would a person about to commit suicide change her dress?" Rabiya had wondered in her petition.