Nagpur: Kamptee police with the help of Cyber Cell traced and nabbed a murder convict who had jumped 1-month furlough (brief leave) and went absconding since past three years. In a well planned operation, cops disguised as cable TV mechanics and rounded up the murder convict from Tekdi Wadi area of city on Friday.
The nabbed accused has been identified as Pawan Mohan Gedam (28), resident of Rama Nagar, Kamptee. Pawan Gedam along with eight others was convicted under Sections 147, 148, 149, 302 of the IPC by Sessions Court No. 15, Nagpur, on July 25, 2013 and awarded life imprisonment. Another accused was convicted in the same case on December 16, 2016. All these murder convicted were lodged in Nagpur Central Prison for undergoing life imprisonment. On May 25, 2015, Pawan Gedam was granted 1-month furlough and was expected to return to jail after expiry of the brief leave. But he along with family went absconding and was eluding the police since then.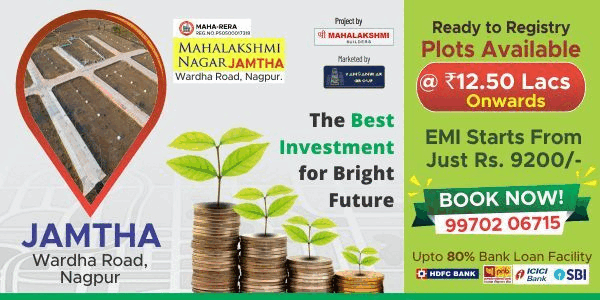 Cops searched Pawan Gedam at all possible places including his residence and residences of his relatives after court issued warrants against him. But the murder convicted eluded the cops. Finally, the DB (Detection) Squad of Kamptee police procured cell phone numbers of Pawan's relatives and took help of Cyber Cell to trace him. Pawan Gedam's location was traced at Tekdi Wadi when he called one of his relatives on mobile phone. After finding location of the elusive murder convict, cops planned a novel way to nab him. The DB Squad asked the cable TV operator to snap connection of Pawan Gedam and later went to his house in the disguise of cable mechanics. They laid a trap and netted the murder convict Pawan Gedam who was absconding since past three years after jumping the 1-month furlough in 2013.
The nabbed murder convict was slapped with fresh offence under Section 224 of the IPC and sent behind bars again.
The DB Squad members who rounded up the absconding murder convict include API Devaji Narote, constable Vinayak Asatkar, NPCs Omprakash Khandate, Vijay Lanjewar, sepoys Sachin Balbudhe, Deepak Bawankar, Rajiv Takalkar under the guidance of Senior Police Inspector Bapuji Dhere and Second PI (Crime) Vishwanath Chavan.