Kamble's Mother-Daughter Murder Case : PCR of accused Ganesh Shahu, wife extended till Feb 26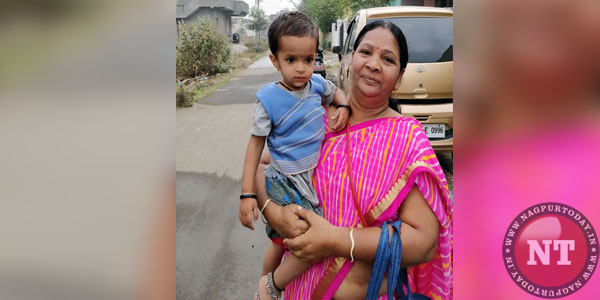 Nagpur: The accused in double murder case at Pawansut Nagar in Dighori have been given police custody remand (PCR) till February 26. The one and half year old daughter Rashi and her grandmother Usha Kamble were brutally murdered on Saturday evening by accused Ganesh Shahu, who was presented in the court as his 4-day PCR ended on Friday. The court also sent his wife Gudiya Shahu to police remand as she was arrested later.
Ganesh alias Golu Ramcharan Shahu and his wife Gudiya were brought to the court of District Judge 3 and ASJ Nagpur Jaiswal who accepted the plea of police. The cops requested for extending the PCR as they wanted to seek more details about the gruesome murders that rocked the city.
Owner of Shiv Kirana Stores in Pawansut Nagar Ganesh had brutally murdered both Usha and her grand daughter Rashi by slitting their throats with a tin plate of oil on the first floor of his house at Pawansut Nagar on Saturday evening. Ganesh had allegedly packed the bodies of accused in gunny bags and threw then under a culvert near Durga Layout behind Vihirgaon village on Umred Road.
As per the statement of accused Ganesh, Usha had demanded Rs 7000 back from him. She allegedly abused him in front of customers in grocery shop. He then asked Usha to come his house above the shop on the pretext of giving her money. After a heated argument he then brutally killed Usha and Rashi.
An offence under sections 302, 364, 201, 34 of IPC along with sections 2, 3 and 5 of Scheduled Caste and Scheduled Tribe (Prevention of Atrocities) Act was registered against Ganesh and other accused.