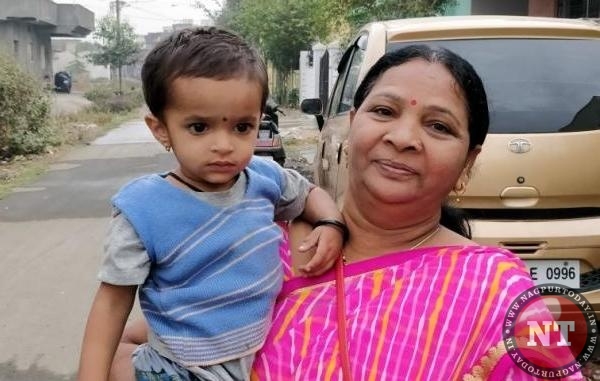 Nagpur: The probe into the sensational double murder of Ushatai Kamble and her one and half year old grand daugther Rashi, mother and daughter of Nagpur Today crime reporter Ravikant Kamble, respectively, took a significant turn on Thursday when the city police finally filed a 307-page charge sheet in the case. The case was filed in the court constituted under Scheduled Tribes and Scheduled Castes (Prevention of Atrocity) Act on Thursday, with two days to go for the completion of the recommended 90-day period.
Ushatai and her grand-daughter Rashi were murdered in February by their neighbour Ganesh Shahu, his wife and brothers over a monetary dispute.
The filing of the charge sheet was, however, not without hiccups as the present Investigation Officer (IO) ACP Rajratna Bansod and previous IO ACP Kishor Supare had a spat over some legal issues a day before the formalities were completed in the court. ACP Supare is already facing several serious allegations in the case, but the department came out with a positive report favouring his probe.
In the latest row, Bansod is learnt to have approached Supare to complete certain formalities regarding the charge sheet following guidelines from Special PP Prashant Sakhre.
Supare said he had left no formalities incomplete in the probe before handing over the probe. "The current IO is responsible for filing the charge sheet completed in every respect. I had duly done my part," he said. Supare claimed the exchange with Bansod was a 'friendly one'.
There had been a complaint against Supare, once charged under the Atrocity Act in the past, before the state SC/ ST Commission. Following the allegations, the investigation had been handed over to Supare's batchmate Bansod in March this year.
The probe seemed to have picked up pace after Bansod took over. While Supare had arrested one accused, Ganesh Shahu, in the case, labelling him the sole mastermind-cum-perpetrator, Bansod's probe had discovered that the prime suspect's wife Gudiya too was part of the crime. Bansod's probe had also brought to fore an eyewitness, who had spotted Gudiya taking Rashi to the first floor in her lap before the child was murdered.
A vital clue, the blood stained blouse of Ushatai, was also discovered by Bansod's team. Bansod had also arrested Ganesh's younger brother Ankit and another cousin for their complicity in the murder.