Nagpur: A fiery havoc on the lines of Kamala Mills tragedy in which deadly fire ripped through two upscale restaurants in Mumbai is on cards in Nagpur as well. Most of the hotels and restaurants in the city are unsafe as far as outbreak of fire incident is concerned.
The Mount Road-based Shijim Kitchen & Bar in Sadar, based on RTI document procured by activist T H Naidu, has been found violating the fire safety rules with impunity. But no action to discipline the violator is in sight. According to the RTI activist, the Shijim Kitchen & Bar, owned by a person named Ritesh Sawlani, lacks the necessary NOC from Fire and Emergency Services Department of NMC. Based on the RTI information, Naidu shot a letter to Municipal Commissioner and apprised him about the fiery tragedy in the waiting. Naidu had urged the top NMC boss to act before it is too late. But only the letter was acknowledged by the office of Municipal Commissioner. No action as such was initiated to avert repeat of Kamala Mills tragedy.
It is pertinent to recall that a circular issued by NMC's Town Planning Department on November 9, 2012, had made it clear no bar or restaurant could be started without the NOC from Fire and Emergency Services Department. Forget starting, even construction work could not be taken, the circular had stated. Taking cognizance of the fact, albeit under pressure, the Fire and Emergency Services Department, in accordance with the provisions of Maharashtra Fire Prevention and Life Safety Measures Act, had directed the Shijim Kitchen & Bar to vacate the premises in order to avert untoward incident in the event of breaking of fire. The Fire Department had also written a letter to Assistant Commissioner of Mangalwari Zone to snap water and electricity connections of the restaurant. But call it apathy or deliberate attempt, no action was initiated on the directives.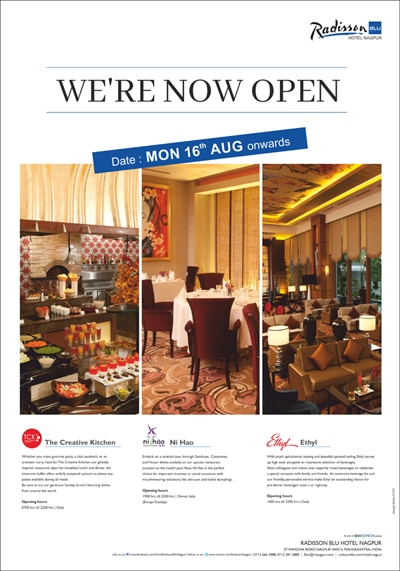 Notably, the Nagpur Bench of Bombay High Court had recently come down heavily on the Fire and Emergency Services Department for overlooking fire safety aspects of Empress Mall. The High Court had also rapped the Fire Department for its totally unsatisfactory work in checking fire safety aspects of high rise and wondered whether the department was functional at all.