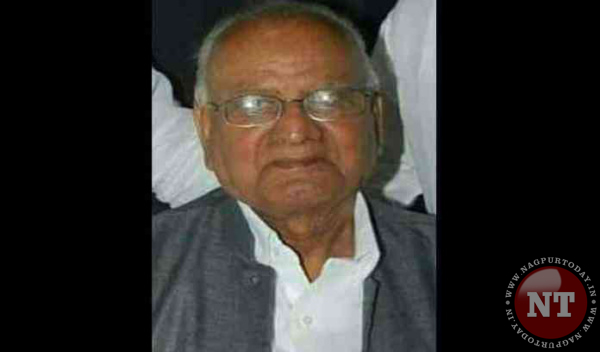 Hingoli: Brijlal Khurana (85), owner of Hingoli Industrialist and Khurana Travels, passed away at a private hospital in Sambhaji Nagar this morning. Khurana has made significant contribution in the field of transport, education and co-operatives, and he has also worked for the BJP.
From the last fifteen days, due to acute illness, treatment of Brijlal Khurana was started at a private hospital in Sambhajinagar. Today he breated his last. He is survived by his wife, four son, Daughters -in-law and grandchildren.
Brijlal Khurana, who came to Maharashtra from Punjab state in 1951-52, made Hingoli his place of work. In the beginning, after running a tea stall, he worked hard to create the world of business right from zero. Khurana Travels is a well-known name in the transport sector and there are five state branches. Brijlal Khurana opened the doors of higher education by establishing dental college (Dental College) and engineering college through the Hedgewar Patient Services Committee in undeveloped district like Hingoli. Sant Namdev Nagari Sahakari Credit Society is also founded by Khurana. He worked as a National Executive member of BJP and was elected the member of Legislative Council from Hingoli-Parbhani local self government constituency.