Kalpataru Krida Mandal wins match for fifth consecutive time in the Gazdar league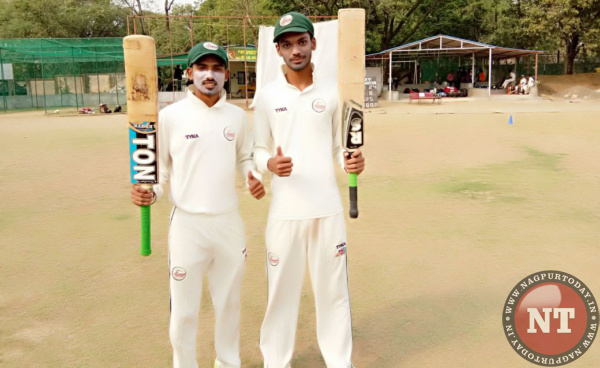 Nagpur: Under the Vidarbha Cricket Association, a one-day match between Anurag Cricket Club against Kalpataru Sports Club was played in the fifth league of group 'B', played on the field of WCL Ruby Club in Gazdar League 'C' DVJYon, which was played. Kalpataru Sports Club won the toss and decided to bat first. Shubham Lokhande, who came to officiate in an aggressive manner, proved to be correct by bating aggressively. Faced with just 148 balls, with 29 fours and 4 sixes, the unbeaten scored a spectacular (208) double century. Ayush Bodhale, who came in to bat in the middle order, also played in the tournament with an unbeaten (132) run He made his second century. Karthik Devade also made a special contribution of 58 runs, and the Kalpataru Sports Club reached a huge target of 444 runs in 50 overs.
West Nagpur Anurag Cricket Club got out early due to chasing the target and the entire team could make only 130 runs, and lost by a huge margin of 314 runs to Kalpataru Sports Club. On behalf of Kalpataru Sports Board, Ayush Bodhale took 6 wickets while performing a fierce bowling after the glorious batting and Mangesh Deotale took 2 wickets and won the Kalpataru Sports Club very easily. And Kalpataru Sports Club won match for the fifth consecutive time in the Gazdar league.