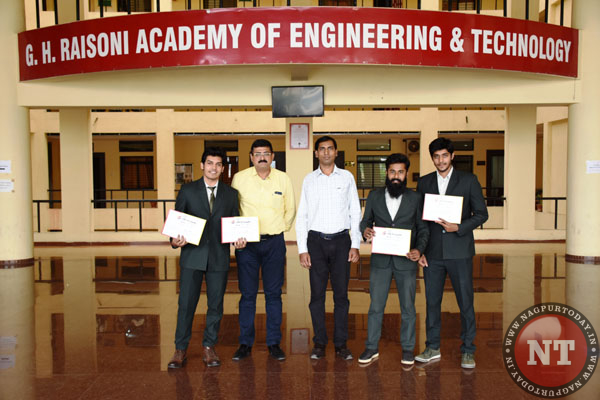 Nagpur: Students from Computer Science & Engineering department of G.H.Raisoni Academy of Engineering & Technology, Nagpur participated in "Elan &Nvision" a Techno Cultural Fest in which they participate in HACK A MAZE a Technical Event in which participants need to HACK the Portal and find the hidden data also they have to compete against other hackers in exploring different levels of a challenge maze with your hacking skill and OCTAVES an instrumental competition which had been organised by IIT Hyderabad.
A group of three students from final year CSE participated in those events. Rahul Gaur, Piyush Pande and Hrishikesh Kedar participated in Hack A Maze and won third prize and Piyush Pande participated in Octaves and won second prize.
Students thanks to the Management, Principal, Dr. Vivek Kapur & Prof. Amit Pimpalkar, HOD CSE Dept. for their success and achievement.