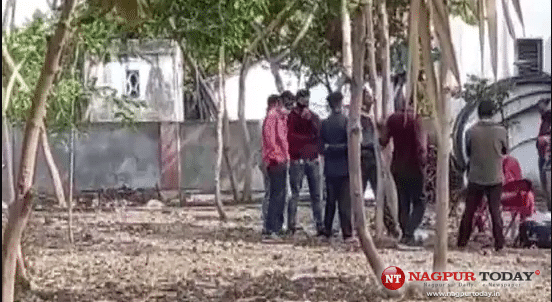 Nagpur/Wardha: The Medico-Legal experts from Nagpur and Wardha's Forensic Laboratories searched the Kadam Hospital premises and found one more skull and a bag of blood on Friday, police said. With this, the total skulls found from the hospital premises have risen to 12. Notabaly, this came to fore after a doctor and two nurses from Kadam Hospital, in Arvi city of Wardha district were arrested for allegedly carrying out an abortion on a 13-year-old girl.
Cops have sent the remains for post-mortem and forensic analysis to Nagpur Forensic Lab. Arvi Police are also investigating if more abortions were carried out at the hospital. Though, as of now no such cases came to fore except one.
It is pertient to mentioned that, on January 10, Dr Rekha Kadam was arrested for allegedly carrying out an abortion on a 13-year-old girl. Two nurses, Pooja Dhat and Sangita Kale, were also arrested in this connection.
According to police the victim's mother had filed an FIR on January 9, alleging that her daughter was raped by a 17-year-old boy, and an abortion was carried out at the hospital on January 7, when she was five months pregnant. The girl has been shifted to another hospital, and is reported to be in a stable condition.
Following which the 17-year-old boy was sent to a juvenile home and his parents have been arrested for threatening the victim's mother. The hospital authorities, as per law, should have informed cops when the victim was taken to the hospital for abortion. Dr Rekha Kadam is alleged to have charged Rs 30,000 for the procedure. Police said the fetus was buried inside the hospital's premises, in a pit dug for a biogas plant. The nurses are alleged to have helped dispose of the fetus. The other bones were recovered from the same pit.