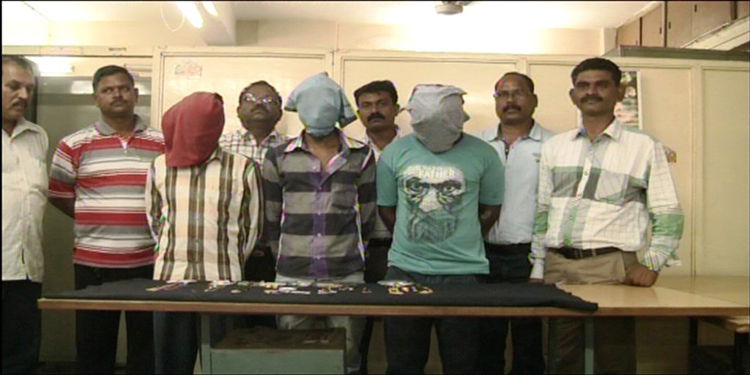 Nagpur : Crime patterns are fast taking uglier faces in the once peaceful City of Oranges. The recent case is more about tactics and planning used rather than just the routine crime. The incident has raised panic among the citizens already wary of leaving their homes locked. A group of robbers has been nabbed by the city crime branch which was involved in a series of planned house breaks. Surprisingly, four of these 7-member gang are minors but acted as the masterkeys for unleashing the fool proof thefts. The arrested people have admitted to committing at least 10 major thefts at various places in the city.
Primary interrogation revealed the names of those arrested as Darshansingh Juni, Ramratan Mathuria and Akashsingh Mal. All the accused reside at Rani Durgawati Nagar area.
While the sole intention of the robbers caught the fancy and interest of the police, it was surprising to know that Darshan Singh's son is student of a school at Panchpaoli. He along with three of his friends look for closed houses during the day. On spotting the one, they then break the lock open and enter the house. While Darshan Singh's son sweeps the valuables inside the house, his three friends act as guards outside. The four schools students then hand over all the stolen articles to Darshan Singh who would then pawn the jewellery along with the two other accused. The group resorted to pawning the jewellery rather than selling as they had found that this was an easier way of getting quick money.
Crime branch later got a tip off about this gang operating at the fast pace. The police officials then took to layered planning and gradually got their hands on the robbers. The accused has purchased two bikes from the stolen money. The police has also seized 100 grams of gold and 250 grams of silver from their possession. Four out of the 10 robberies that the gang has confessed to were carried out in Hudkeshwar, five in Nandanvan and one Gittikhadan.