Mumbai: Justice Naresh Harishchandra Patil was sworn in as the Chief Justice of the Bombay High Court.
Maharashtra Governor CH. Vidyasagar Rao administered the oath of office to Justice Naresh Patil at a brief swearing in ceremony held at Raj Bhavan, Mumbai on Monday (29th Oct). Chief Secretary D K Jain read out the Notification of Appointment of the Chief Justice.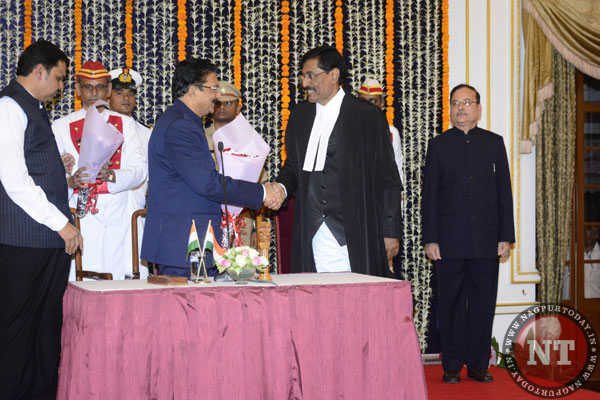 Wife of the Governor Smt. CH. Vinodha, Chief Minister Devendra Fadnavis, Minister for Higher Education Vinod Tawde, Minister of State Deepak Kesarkar, Mayor of Mumbai Vishwanath Mahadeshwar, judges of the Bombay High Court, retired Chief Justices Justice Mohit Shah and Justice J.N. Patel and relatives of Justice Naresh Patil were present on the occasion.
Justice Naresh Patil had been serving as Acting Chief Justice of the Bombay High Court from12th August 2018.
Born on 7th April 1957, Justice Patil was enrolled as an Advocate on July 1, 1980 and practiced in the Civil and Sessions Court, Latur. He was appointed as an Additional Judge of the Bombay High Court on October 12, 2001 and as Permanent Judge on October 3, 2004.