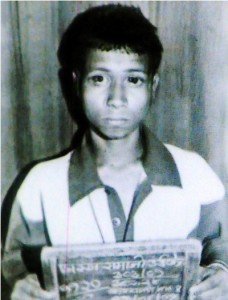 Nagpur News: A murder accused, who has just released from jail, was brutally killed in full public view at Padole Nagar on Tuesday evening. A 30-year-old Jagdish Uikey was jailed for the murder of Kailash Bawne in 2010.
Police said Uikey had many offences including attempt to murder and robbery against him.
Around 5 pm, Sachin Deshbrathar (22), also a resident of Padole Nagar called Uikey to meet him.
The moment Uikey reached his house, Deshbrathar and his accomplices attacked him with sharp weapons and stoned him to death.
Police said he was attacked in full public view. According to the cops, including Deshbrathar, they were around 10 to 12 assaulters. "They rounded Uikey and didn't let his flee. Few stabbed him repeatedly while some stoned him to death," said police.
Just a month before, Uikey was released from jail on bail. Since then, he has been bossing around Padole Nagar area. Police said Uikey would also harass and threaten Deshbrathar for no reason. "Üikey would ask Deshbrathar to do most of his work and would force him. Hence, this frustrated Deshbrathar who then planned the murder with his friends," said police.
On being alerted by residents, Nandanwan police reached the spot but was too late as the assaulters had fled. Cops then shifted the body to mortuary at Government Medical College and Hospital (GMCH).  Nandanwan police have not yet arrested any of the attackers.