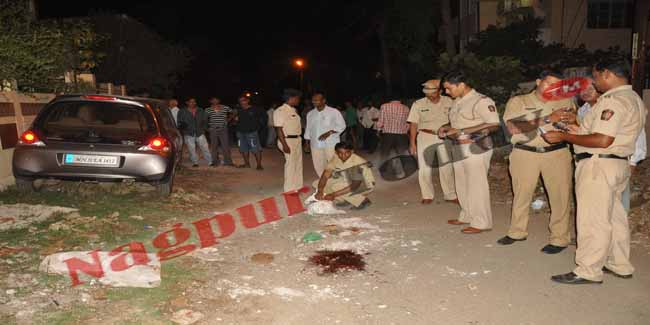 Nagpur News : A gang of around six youths on three bikes blocked the way of a youth on bike, attacked and killed him in full public view in Banerjee lay-out in Shricharan Square on Wednesday night.
Ajni police, investigating the spot, told that before fleeing, the attackers had smashed his face with heavy stone and thus difficult to identify the deceased. Police said that they haven't found any identity documents from the bike.
The deceased has the tattoo of name Sonu on his hand.
Eye-witnesses informed that the youth was passing through the road, when the gang of youths stopped him near Dr. Mukund kamble's house and repeatedly stabbed him. The youth collapse bleeding profusely and one of the gang members smashed a stone on his face, causing his death on the spot.
The deceased was travelling on the bike having registration number MH-31 5377.
Further investigations were underway.