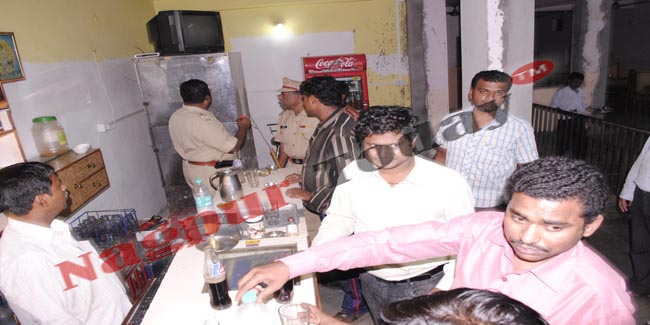 Nagpur News : Two youths on a bike fired two rounds on the window panes of a Sagar liquor bar at Tathagat Square in Nagpur on Tuesday night. Luckily, nobody was injured in the firing.
Around 10.30 pm, two youths came on a red coloured bike (Pulsor) and stopped in front of the liquor bar. Eye-witnesses informed that they stopped near the entrance of the bar and fired a round on the window panes.
Police informed one of the rounds pierced through the window panes, passed through the counter and got stuck in the fridge door. None of the people at the counter suffered any injuries. Cops said that the other round was fired in air.
Jaripatka police are investigating the reason behind the firing. Police suspect that the firing was done with the motive of threatening and had no intention to harm anyone.
Police sources informed that the bar owner Ramesh Motwani, who is also property dealer, had a fight over some property dealing with another property dealer Sonu Bakshi. Sources informed that again on Tuesday, around 7.30 pm, Motwani had a fight with Bakshi. Police are also investigating Bakshi's role behind the firing.