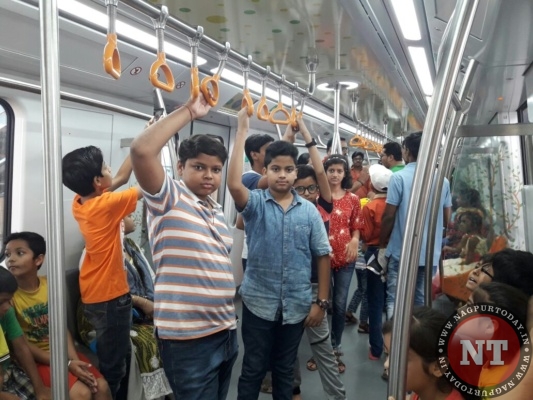 Nagpur: The bi-weekly Joy Ride organised by Mah Metro has been rescheduled for this week. The ongoing maintenance work going on between Airport South Station and Khapri Metro Station has necessitated the ride on Saturday (26th May) and Sunday (27th May) to be temporarily suspended.
Laying of underground cables and other maintenance work is on between the three Maha Metro stations of Airport South, New Airport and Khapri Metro Stations. Joy Ride will commence soon after completion of the work.
The concept of Joy Ride was initiated soon after Commissioner of Metro Rail Safety (CMRS) gave its nod for launching operations between the three stations. In a short span of time, Joy Ride concept became very popular and drew huge response from the citizens.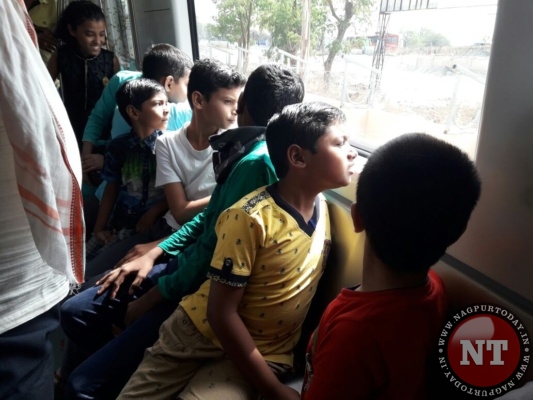 In a period of just one month Maha Metro was able to organize 10 rides with a collective footfall of 2,500. Since then, Maha Metro Nagpur office at Civil Lines has been flooded with requests for ride from various sections of the society and families alike who have sought to avail of this facility.
Joy Ride services would resume soon after completion of the ongoing work. Maha Metro Nagpur is committed to organize ride for all its applicants.