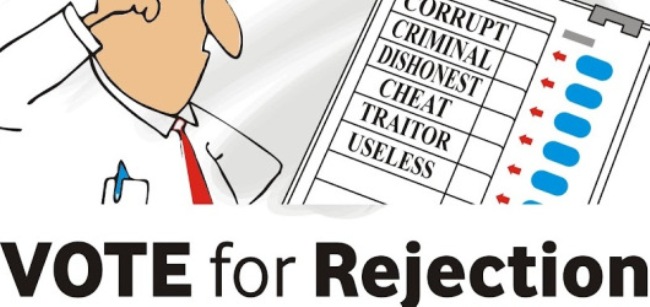 The news of Supreme Court ruling on Right to Rejection giving voters the choice to reject all candidates in an election was received with much euphoria by Nagpurians. While some termed it as a 'victory of democracy', others called it as 'a golden day in the history of India'.
In a landmark ruling, a bench headed by Chief Justice of India P Sathasivam today asked the Election Commission to make changes in voting machines and ballot papers, giving voters a "none of the above" choice, and publicise this change widely.
The court observed that negative voting would lead to systemic change in elections and political parties will be forced to project clean candidates. It also held that this will "foster purity and vibrancy in elections." Reading out the judgement, Justice Sathasivam said, "Democracy is all about choices and voters will be empowered by this right of negative voting. Negative voting will send a clear signal to political parties and candidates as to what the voters think about them."
Talking to Nagpur Today Rajesh Pugalia, Nagpur District Secretary of Aam Aadmi Party (AAP) said that it is a golden day in the history of India. "The elected representatives should hang their heads in shame as the decision should have come from them and not from the Supreme Court",  adding that "the apex court has given us we were fighting for long."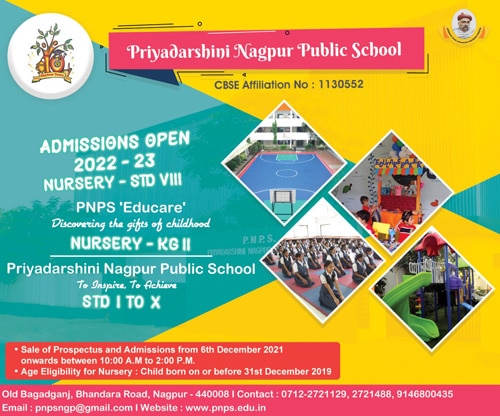 Pugalia said that the Election Commission had recommended the Prime Minister to bring a legislation on the same, which was pending with the Prime Minister since 2004. "The recommendations were not brought before the cabinet for 9 long years," he said.
Pugalia further said that the party is celebrating it as their victory in the entire country. "We were always in favour of changing the system, winning or losing elections was never our priority. This decision will definitely help the system to change, as the criminal elements will be shown the door by the people and no party will take the risk of giving tickets to candidates having criminal records."
District Government Pleader Asif Qureshi said that 'it is a victory of democracy.' "This bold decision by the Supreme Court of India will go a long way in strengthening democracy in our country and cleansing the political system," he said.
Appreciating the landmark judgement 'whereby Supreme Court has directed the Election Commission to provide 'None Of The Above' (NOTA) button on EVMs and ballot papers', Secretary of Vidarbha Taxpayers Association (VTA) Tejinder Singh Renu said that the Government of India has been overruling directions of apex court, as another landmark judgement delivered on July 10, wherein Supreme Court had ruled that an MP or MLA would be immediately disqualified if convicted by a court in a criminal offence with a jail sentence of two years or more has been overruled by the Cabinet recently.
Going against the spirit of the Supreme Court, the Government has cleared 'The Representation of the People (Amendment and Validation) Ordinance, 2013' which allows convicted MPs and MLAs to continue in office if their appeal is admitted by a higher court within 90 days and the conviction stayed. "Hope the UPA government does not overrule this milestone judgement," said Renu..
Gandhian activist Anna Hazare had campaigned extensively for poll reforms that would include both the right to reject and the right to recall an elected representative if the electorate is dissatisfied with his or her performance.
Right now, if a voter goes to a polling booth and does not want to vote for any candidate, he can sign a register and come out. That violates the right of secret ballot. There is no provision yet to count the "rejection" votes and so these will not impact the result of the election. Activists have proposed that if more than 50 per cent of those who vote reject all candidates, there should be a re-election in that constituency.
Voters in Delhi, Madhya Pradesh, Rajasthan, Chhattisgarh and Mizoram – where Assembly elections are due in November – will have the right to reject option.
… Rohinikant Matey