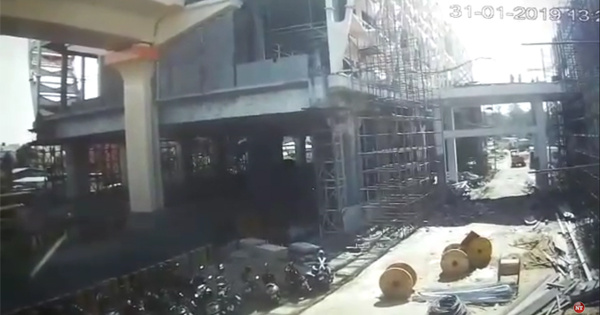 Nagpur: A trip to Metro office, Wardha road had turned nightmare for a city based journalist as a thief wearing metro workers apron and helmet fled with his two-wheeler from the office premises on Thursday afternoon.
As per the preliminary information, Sanjay Daff, bureau chief of Sam Marathi had approached city Metro Office, Wardha road at around 1pm to attend a meeting. Daff parked his splender bike (MH/31/CC/711) in a office parking and went inside. However done with his work, when Daff returned to the parking at around 1.30pm, he was taken aback by a shock as his bike was missing.
Subsequently he alerted Metro authorities and Sonegoan police station. When the Metro authorities, checked the CCTV footage, it was revealed that some unidentified man who appears wearing metro worker's apron and helmet in the footage, gets near the bike, take out keys from his pocket and fled from the spot who were under surveillance of two security guards.
Following the compliant of the media correspondent, Sonegoan police have registered a case under relevant sections of IPC and launched the hunt for thief with the assistance of CCTV footage.