Nagpur News:
Jallosh 2K15, the cultural fest at Jhulelal Institute of Technology brought out the talents of budding kalakaars in Nagpur this season. "JALLOSH – 2K15" was   held at Jhulelal Institute of Technology, Lonara, Nagpur with BOLLYWOOD as the main theme. Matching with the mood all the guys and gals were in filmy avatar. The complete event was portrayed as a blockbuster film with the college faculty being the film crew and students being protagonists. It was a reason to rejoice the seventh year of togetherness.
Ranjan Kumar Sharma, IPS Batch 2006, Dy. Commissioner State Intelligence Department, Nagpur was the chief guest. He emphasized the importance of acquiring knowledge with an inspiring story. Deepak Bajaj, Principal of Mahatma Gandhi School and Dr. Vinky Rughwani, Pediatrician and President of Thalassemia Society of Central India were the Guests of honor. Adding a jewel to the ornamental premiere came actress Dr. Smita Tambe along with Producer Deepak Bajaj. Dr. Smita Tambe is a Dada Phalke awardee who had been there in the college for their new film shooting "Light Ek Kalokh". She was a lead actor in Life, 72 Milestone, Singham Returns, America. There had been thought sharing by all the dignitaries which was then followed by a mesmerizing yoga performance by the students of Amit School, Dighori who are National Yoga Artists which left the spectators spellbound. Jhulelal Institute of Technology gave partial donation for future education of students of Amit School.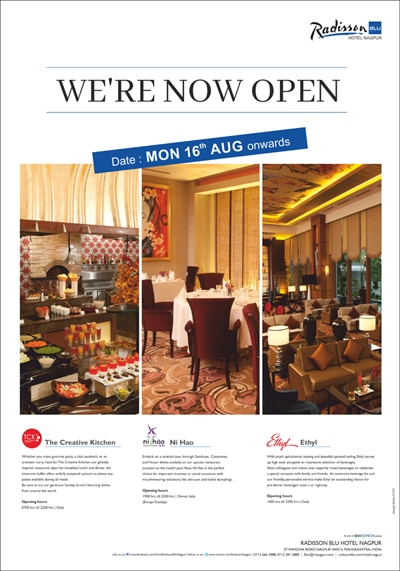 After this, started the event "Persona" that plucked the best personalities of the institute. The winners were honored with a silver studded crown and a six month modeling contract by EESECART that wooed a lot of young hearts. There was a musical turn in the show with "Antakshari". The mob swayed along the dramatic beats as soon as the fashion show started. The Masquerade round caught the maximum attention. The fest also comprised of some other interesting competitions like Cold Cooking, Friendship compatibility Test, Photography Competition, Treasure Hunt and Sports which had a great participation by teachers and students.
The second day began with the old and new melodies sung by teachers and students which portrayed excellent rapport among the teachers and students. Later the commencement of dance competition called for the real battle when teams of juniors and seniors had their best foot to put forwards. The evening, then lead to the valedictory which was called the award night to felicitate the Rajkumars, Madhubalas and Gundays of the show. Sooner the bollywood night ended on a grand node with the Jam Session. The fest was a grand success because of the motivation Mahesh Sadhwani (Chairman, JIT),  Madhavi Wairagade (Director HR & Technical, JIT), Pramod Pampatwar (Director Technical, JIT), Dr. SS Limaye (Principal, JIT),  Mona Mulchandani (HOD, CSE, JIT) and Nisha Balani (Convenor Jallosh, JIT).