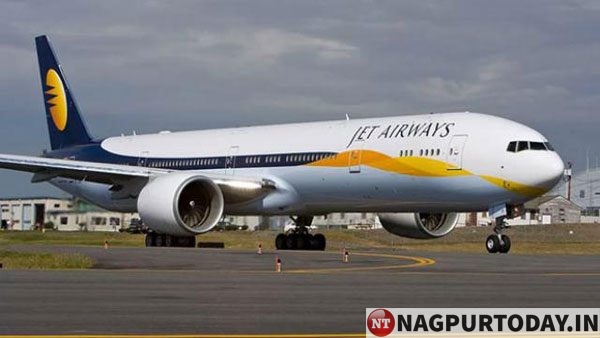 Cash-strapped Jet Airways is set to suspend all operations from today evening (April 17). This decision comes after a key board meeting of the crisis-hit airlines. It is learnt that the meeting remained unsuccessful.
This was after lenders rejected Rs 400-crore emergency funding for Jet Airways.
On Wednesday, Jet's chief executive officer Vinay Dube made another appeal to a consortium led by the State Bank of India but he failed to convince it to extend a loan of Rs 400 crore to Jet.
An official announcement of grounding of operations is expected anytime now.
Jet Airways was operating just six planes as of Tuesday (April 16).
Since the March 25 resolution to infuse Rs 1,500 crore into the airline is yet to fructify, the once leading airline has been defaulting on payments, forcing its lessors to retake almost all its planes.
Jet will be the seventh airline to go down since May 2014 and the 13th one after East West was shuttered. During the past five years airlines like Air Pegasus, Air Costa, Air Carnival, Air Deccan, Air Odisha and Zoom Air have all gone belly up even as the government boasts of double-digits growth for more than four years in tow.
Recently, Jet Airways founder Naresh Goyal was forced to step down as the airlines' chairperson after lenders expressed lack of confidence in Jet Airways as it failed to repay existing loans.
Jet Airways owes roughly $1.2 billion to banks. It has been teetering for weeks after failing to receive a stop-gap loan of about $217 million from its lenders, as part of a rescue deal agreed in late March.
News agency Reuters reported that two sources at state-run banks told it that the lenders had rejected the loan that Jet had sought to keep itself temporarily afloat.
"Bankers did not want to go for a piecemeal approach which would keep the carrier flying for a few days and then again risk having Jet Airways come back for more interim funding," said one of the bank sources directly involved in Jet's debt resolution process.
Meanwhile, the All India Jet Airways Officers and Staff Association has said it will hold a meeting with Jet's management at 11.30 am on April 18 and address the media thereafter.