Nagpur News.
Students from J D College of Engineering & Management, Nagpur brought laurels to the college in RTMNU's VIII Semester examination, Summer 2014. In this examination Lanka Kewalsaiprasad stood as THIRD UNIVERSITY TOPPER by scoring 663 marks out of 800 i.e. 82.88% & aggregate 2294 marks out of 3000. Other students also succeeded to achieve a very good position amongst all the emerging engineering colleges viz. Amit Paliya scored 619/800 i.e. 77.38%,  Rahul Shahu scored 607/800 i.e. 75.88%, Meenu Shetty scored 598/800 i.e. 74.75% &  Pawan Kumar Tiwari scored 592/800 i.e. 74%.
Toppers appreciated the positive policies implemented in the Department Of Mechanical Engineering and gave credit of their success to the sincere efforts taken by the teachers concerned and the guidance provided by Head of the Department, Principal & Management of JDCOEM.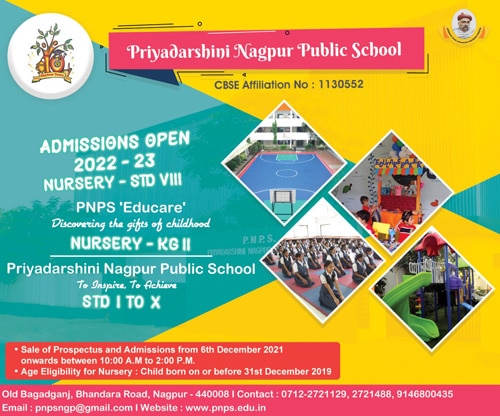 Sanjayji Goyal, Chairman, Ajayji Goyal, Secretary, Jaidev Education Society, Prof. P. B. Maheshwary, Prof. S. M. Bang, Prof. N. H. Patil, Directors, Jaidev Education Society, Dr. S. R. Choudhary, Principal, J D College of Engineering & Management, Prof. P. S. Pande, Head, Dept. of Mechanical Engineering and all the faculty members congratulated the students for their achievement and wished them a bright future ahead.