JD-U will back Ram Nath Kovind, says party leader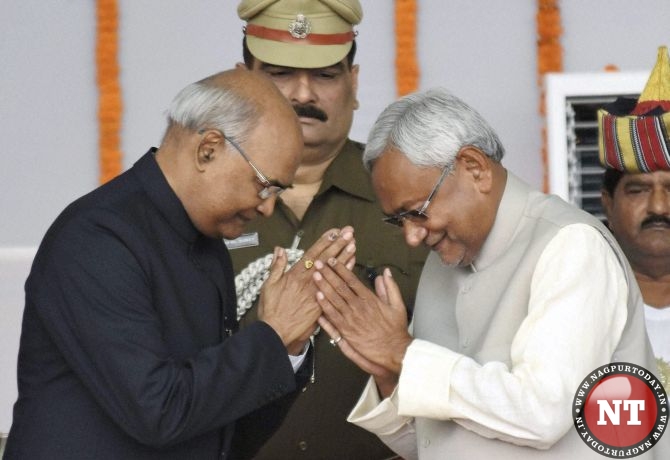 Patna: Breaking ranks with the Opposition, the JD-U has decided to back NDA nominee Ram Nath Kovind for President of India.
A JD-U leader told a news agency that Bihar CM and JD-U chief Nitish Kumar had told them the party would be supporting Kovind's candidature.
The writing was on the wall.
Hours after the BJP named Bihar Governor Ram Nath Kovind, a Dalit leader, as their nominee for the presidential elections, the JD(U) and indeed the BSP, indicated they were not opposed to Kovinds candidature.
However, neither party committed to supporting the NDA candidate.
The Congress, Left and Trinamool Congress signalled that a contest appeared to be on the cards.
In Patna, Bihar Chief Minister Nitish Kumar called on Kovind at Raj Bhavan and later told reporters: In my capacity as the Bihar Chief Minister, it is a matter of happiness that our Governor has been declared as the candidate for the next President of India.