JCI Nagvidarbha's new LOM Governing Board installation ceremony was conducted on Sunday, January 13th 2019 at Hotel Dwarkamai, Nagpur. JC Saurabh Meshram took over the responsibility as the President of the Chapter for the year 2019.
Honourable MLC Pro. Anil Sole was the Chief guest While JCI Senator Rajendra Jaiswal, Past Zone President- Zone IX as Key Note Speaker, JFP Rajesh Kumar Saraf, Zone President- Zone- IX as Installing officer and JC Amol Maudekar was the Guest of honour and has given Oath to New Members.
The newly elected Chapter Governing body comprises; JC Saurabh Meshram as the President. Ar. JC Atul Lalsare as the Secretary, JC Anuj Thakre as the Treasurer, JC Harish Bharadwaj (VP MO), JC Sudhir Deogirkar (VP IO), JC Lalit Pathare (VP CO), JC Snehal Dhomne (VP BO), JC Satish Alone (VP Int.) and JC Prafulla Meshram VP (Program), JC Ameya Dabke (Dir. MO), JC Gaurav Guralwar (Dir. IO), Abhijeet Ghule (Dir. CO), JC Manoj Jain (Dir. BO), JC Mamta Bharadwaj (Dir. Program).Jcrt. Neha Meshram (Jcrt Chairperson), Jcrt. Sanjiwani Wadodkar (Jcrt Co-ordinator), Jr. JC Ambika Laturkar (Jr. JC Chairperson) and Jr. JC Sushrut Deogirkar (Jr. JC Co-ordinator) Hon. Guest Pro Anil Sole encouraged the newly elected Officers and motivated the elected team, encouraged and enlightened the officer's body for Nation Building and to contribute, in order to build and preserve the spirit of youth and its role in nation building.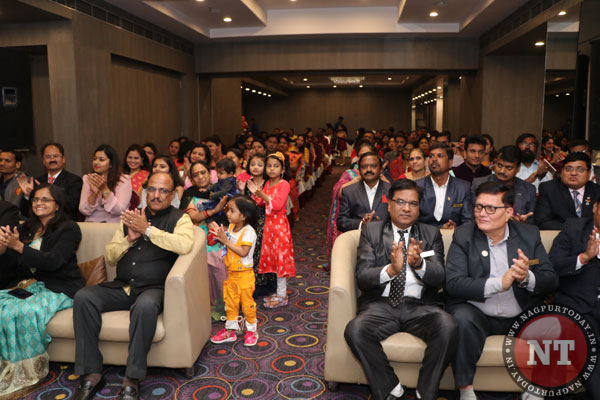 The Key-note speaker Senator Rajendra Jaiswal , encouraged the new members of JCI Nagvidarbha to participate in and utilize all the opportunities of JCI in order to grow and help others grow through various learning platforms and training sessions provided by JCI Nagvidarbha.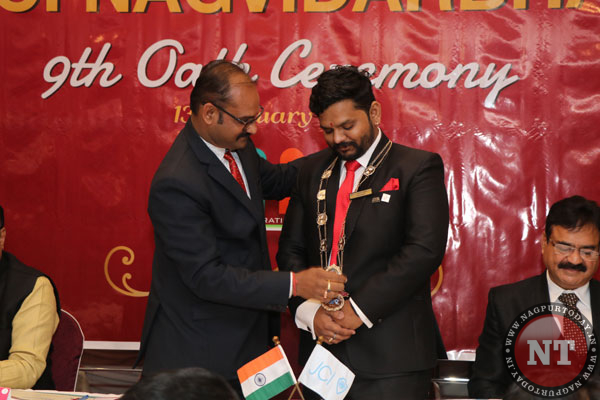 The members of JCI Nagvidarbha were also honoured by the glorious presence of the founder president of the chapter JFP Sujit Khandelwal and Past presidents including JFM Manish Kurjekar, JFP Shyam Dhomne, JFP Sunil Kumbhe, JFP Gajanan Burde, JFP Rupesh Dhakate and JC Allhad Surjikar and Immediate Past president JC Sameer Wadodkar.