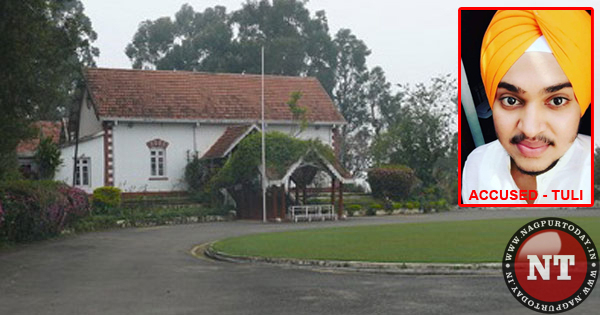 Nagpur: Jaspreet Singh Tuli, the prime accused in infamous bloody attack on a man at CP Club's Diwali party, has been finally nabbed by Sadar police from Panchpaoli Bridge on Monday night, 12 days after he went absconding since the incident.
During the pre-Diwali meet organized at CP Club on November 6, the accused Jaspreet Singh Tuli and his 4-5 accomplices smashed beer bottles and glasses on the head of the complainant Brijesh Khemka, injuring him greivously, when the latter tried to settle a dispute between two groups. The complainant sustained 30 stitches on his head, fractures on his nose and other injuries. Since then all the accused were absconding.
Despite the brutal attack and serious injuries on the victim's head and other parts of body, Sadar police had booked the accused under Sections 324, 323, 506, 34 of IPC and later added Section 326 which kicked up a storm questioning police action in the case.
Nagpur Today has been following up on this matter since day one. On Monday Nagpur Today reported that it's been over 12 days and the police still not managed to get their hands on the respective accused. Following which senior officials of police involved with the case asked Sadar police to act swiftly in the case. As a result, on the same night police has arrested the prime accused on this matter.
It is likely to mention that, the Sessions Court has on Friday, November 16 rejected the anticipatory bail plea of main accused Jaspreet Singh Tuli.
However when sources claimed that accused Tuli surrendered to cops, PI Sunil Bonde of Sadar police station told Nagpur Today that following a tip off, they laid a trap and arrested accused Jaspreet Singh Tuli from Panchpaoli bridge on Monday night.
Due to holidays, the police would present accused Tuli in front of vacation court today, where police will also place its demand of PCR in front of court.