Jai Ho: Violent Aam Aadmi
Director: Sohail Khan
Language: Hindi
Production company: Sohail Khan Productions
Cast: Salman Khan
Music composed by: Devi Sri Prasad, Sajid-Wajid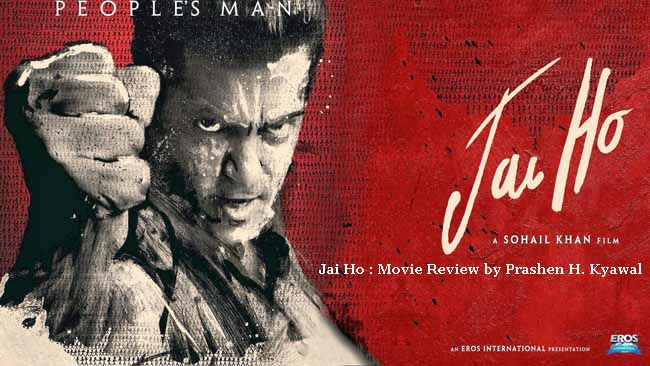 Salman Khan films are critic proof. Whatever critic says, still his movies will by default do 100cr+ business. He is a star who can do anything on screen and his fans will still cheer for him. I think he specially chooses such films which do not require to stress brain even a bit. However, this time, Salman has came out a film with a message. A message which can make the society better if followed with sincerity, honesty and compassion.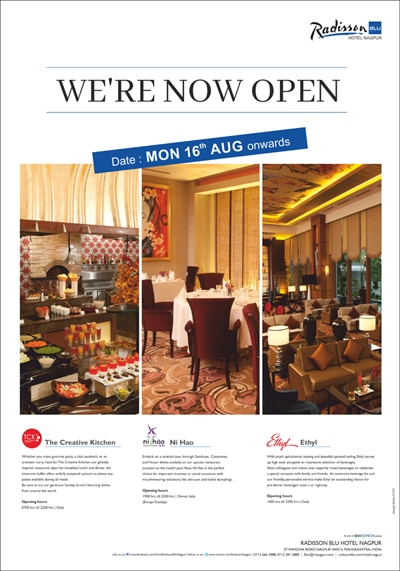 Jai Ho is a remake of Chiranjeevi starer South Indian Film Stalin written hence the story credit is given to A. R. Murugadoss. Story is is good at the idea level but it seems that no one bothered to develop it to its full potential. Dilip Shukla has written the screenplay and dialogues. He has done whatever he could with the undeveloped story. The film gradually grows on you till interval and raises expectation. Later, it goes down without lack of content. A beautiful idea is wasted because it is half baked and not fully exploited. Another problem I have is with comic scenes which mostly revolves around the child actor in the film. He has some cringeworthy dialogs (which his well educated father-mother ignores under the pretence of he being naughty). It seems that now a days comedy can not be written without going below the belt and special without mentioning undergarments.
The Story is about Jai Agnihotri (Salman Khan), who lives with his mom (Nadira Babbar) happily. Though his mother is angry with his sister Riya Agnihotri (Tabu) for marring against her will, Jai enjoys good relations with his Sister and Brother-in-law, Rehan (Mahesh Thakur). He's specially fond of their son Kabir (Master Naman Jain). He generally spends time with them like aam urban aadmi by going to amusement parks, multiplexes, etc. With so much time together, he also falls in love with a girl, Rinky (Daisy Shah) who is his sister's neighbour. While doing all this, Jai who is good soul, keeps trying to help people in distress all the time. Once he helps a girl (who saves a girl from some roughs in a club) caught by goons. When her family wants to thank him, he gets an idea and requests them to help 3 other people instead of saying thanks. This idea pics up and spreads. Jai keeps on doing good things where he confronts with many baddies in town. One such incidence involves him in fight with the son (Mukul Dev) of home minister (Vikas Bhalla) who then kidnaps Jai's nephew, Rehan. While Jai saves Rehan, he kills home minister's son. In all this confrontation, how Jai gets out of danger due to his own chain of good deeds is the story of this film.
Director Sohail Khan has done better job than his earlier films. He is able to keep good pace of the narrative. Even though the songs appear at wrong times and film gets slow and diverted at many places, overall he keeps audience interest alive till interval. Post interval he is paralysed due to lack of content and film gets dull. Swift Film Editing by Ashish Amrute is also not able to save the movie post interval.
Production value of the film is top notch. With most portions being shot at Ramoji Film City, Production Design by Sabu Cyril is ok. Cinematography by Santosh Thundhiiayil is pleasing. Casting by Mukesh Chhabra is epic due to access to all and any star actors in the industry. Action sequences (Anl Arasukumar, K. Ravi Varma and Dave Judge) are very well done. They can be gory for the week hearted and small kids (film has U/A certificate).
Music by Sajid-Wajid, Devi Sri Prasad and Amal Malik could not give any block buster song which is generally a main crowd puller in a Salman film. Still, 'Photocopy', 'Baaki sab first class hai' are foot tapping and 'Tere naina' may be on radio for a lot longer time period. Choreography by Remo D'Souza, Radhika Rao and Vinay Sapru, Shaikh Jani Basha, Mudassar Khan and Shabina Khan is excellent and Salman has danced his heart out in those songs.
Jai Ho is a star studded film with Salman Khan in almost each frame. But there are many small roles for which well known actors/stars are used. Being a Salman Khan film, no one must have dared to say no to the role offered to them. Everyone has done good job in their roles. Only complain I have is with Genelia D'Souza who plays helpless handicapped girl without both four arms. Why on earth she accepted this role?
The new lead actress, Daisy Shah, making debut through this big film who is apparently a Salman Khan find is good at dancing but totally zero at acting. Thankfully he does not have much role in the movie.
Salman Khan is in full form in this movie and sizzles on screen every time he is there. He is able to get a lot of applause from his fans in the cinema hall. The "being animal" part in his character came out properly but isn't utilised fully. He did to go over the top (may be because the role is already over the top) nor he sleep walked through the role (as he does many times). Salman is backbone of this movie and this movie is much better treat for his fan following than many other recent one like Ready and Ek tha tiger. I would not hesitate to say it has more repeat value than those.
The film has many loopholes and cinematic liberty is used till it is abused (For example, Sunil Shetty who is Jai's friend since army days, bangs a car in middle of city road with an army TANK). Being a remake of South Indian film, it has the typical south masala which can kill anyone who expects some substance from cinema. Overall, it is an out an out action packed entertainer which you must not watch if you take cinema too seriously.
Recommendation : Sallu Bhai ki film hai… Mai kuchh bhi bologna, aap dekhoge hi. Masala film lovers will watch the film because they love it. The ones who do not like such potboilers, but love movies, will still watch it to make fun of it. For others who really want to see ONLY good quality cinema, I have one word… skip!
Everyone else will watch it anyways.
Jai Ho showtimes for Nagpur
Cinemax Eternity Mall – eternity mall, variety square, sitabudi, Nagpur, India
‎9:00‎ – ‎9:45‎ – ‎10:15am‎ – ‎12:45‎ – ‎1:15‎ – ‎2:45‎ – ‎3:45‎ – ‎4:15‎ …
Raj Talkies – Nagpur, India
‎12:00‎ – ‎3:00‎ – ‎6:00‎ – ‎9:00pm‎
Pvr Empress City Mall – empress city mall, opposite raman science centre gandhi sagar lake, Nagpur, India
‎9:00‎ – ‎9:30‎ – ‎10:00‎ – ‎11:00am‎ – ‎12:00‎ – ‎12:30‎ – ‎1:00‎ – ‎2:10‎ …
Janki Theatre – near bank of maharashtra, sitabuldi, Nagpur, India
‎12:30‎ – ‎3:30‎ – ‎6:30‎ – ‎9:30pm‎
Rajvilas Cinema – nagpur mahal, Nagpur, India
‎12:30‎ – ‎3:30‎ – ‎6:30‎ – ‎9:30pm‎
Liberty – residency rd nr bishop ground, sadar, Nagpur, India
‎12:30‎ – ‎3:30‎ – ‎6:30‎ – ‎9:30pm‎
Alankar – north ambazari road, dharampeth, Nagpur, India
‎12:30‎ – ‎3:30‎ – ‎6:30‎ – ‎9:30pm‎
Panch Sheel – wardha road, Nagpur, India
‎12:30‎ – ‎3:30‎ – ‎6:30‎ – ‎9:30pm‎