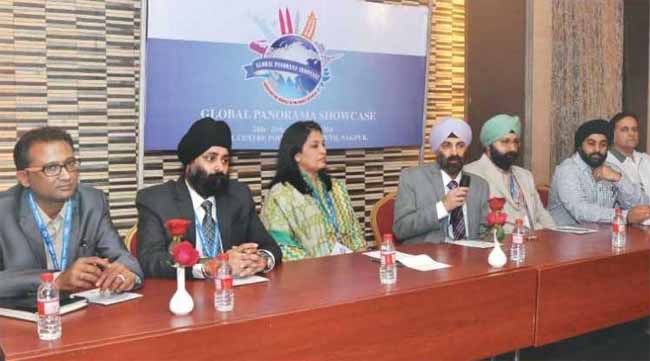 Nagpur News :Nagpur-based Jagsons Travels Pvt. Ltd., one of the largest travel consolidators in Central India, today kicked off the Global Panorama Showcase at Hotel Centre Point in the city. This year, the three-day event is seeing participation of 60-70 suppliers showcasing over 100 products.
Harmandeep Singh Anand, Managing Director, Jagsons Travels Pvt Ltd, said, "Having witnessed a great demand from agents, we have planned the event on a broader and more comprehensive scale with a special focus on Central India. We are hosting more than 60-65 buyers from Central India and the event will give them an opportunity to engage, educate and empower, all under one roof.
The first two days will see 18 travel trade engagement programmes being conducted by Tourism Malaysia, Jumeirah Maldives, Star Cruises, Reunion Island Tourism, MSC Cruises, Outbound Marketing, Taj Hotels, TrawellTag Cover More, Aquasun, Starwood Hotels and Resorts, etc."
He went on to say, "We have invited students and principals of hospitality institutes to attend the educational seminars to get a first-hand experience of the industry."
The first two days of the event have been dedicated to the travel trade and the last day will be open for end consumers. The event is a platform offering all kinds of travel and tourism services and products for the travel trade. This year's event has a table-top format and has a hosted-buyer programme.
Besides, gala dinners, lunches and appreciation nights have been planned to honour and recognise the contribution of the travel trade members. The suppliers at the event comprise hoteliers, airlines, tourism boards, visa facilitation companies, travel insurance players, foreign exchange currency providers, tour operators, international roaming SIM card brands, cruise companies, event management compan