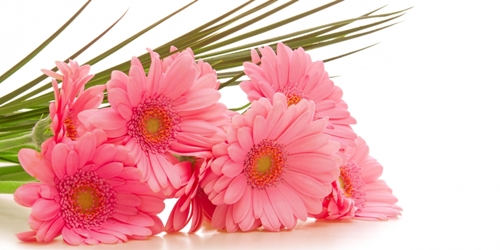 Nagpur News.
Allegations and accusations heaped on Nagpur Municipal Corporation (NMC) officials have become a everyday affair for the department. NMC has always found itself in a fix to prove the allegations wrong. However, it has failed miserably on most of the occasions. NMC is being exploited by top officials for their own selfish motives but the common people, the 'tax payers' have to bear the brunt of this.  NMC earns money through schemes and taxes. However, the various schemes take years to pay back the money invested. Thus, NMC always finds itself short of liquid and immediate money. With monetary issues a known fact in the department, many officials turn a blind eye towards these things. Officials are busy taking care of their 'motives' to grab as much profit as they possibly can.
Taking a step forward to save Department's money in petty issues like bouquets in function, former Standing Committee Chief Sandeep Joshi had proposed to welcome and felicitate the guests with Tulsi saplings instead of 'costly' bouquets. This had taken care of spending too much money in welcoming and felicitating the guests. Tulsi plant has medicinal benefits and it also emits more oxygen as compared to other plants. Thus, this new ritual had spread awareness regarding medicinal use of Tulsi plant and helped to take care of the expenses over bouquets. Tulsi saplings are planted in the NMC garden and thus, no money was wasted over the saplings. The initiative by Sandeep Joshi had earned NMC praise from all quarters and helped to create awareness about the plant. Guests who had been welcomed with the Tulsi sapling mentioned that they planted the sapling in their houses also.
During the working period of Sandep Joshi, the department had made 'zero' or 'minimum' expense on bouquets. The department profited while the officials of Public Relations Department, who earned extra money over these expenses, were not keen to continue this ritual. The Public Relations Department which prepares the budget of expenses of bouquets, mementoes and other such expenses, had seen minimal expenses in the tenure of Joshi. The malpractices in ordering bouquets had come to a standstill after Joshi's initiative of distributing Tulsi sapling.
However, the officials concerned are again in a merry mood after conclusion of Joshi's tenure. The trend to give bouquets to the guests has again flourished in the department. The officials concerned order bouquets but it is under scan how much was being paid for how many bouquets. The receipt of extra bouquets are made when in reality the number is less than shown in the receipts. Thus, officials are earning the extra money. However, Secretary Harish Dubey is responsible to take care of the expenses. Instead, Dubey is busy making introductory remarks or proposing vote of thanks in the functions. His colleagues claim that Dubey is a simple person and gives his affirmation and signature on every proposals presented before him.
It is shocking to learn that many officials use the same bouquets in evening functions that were used earlier for the morning programme. The number of bouquets ordered for functions is always less than required and officials very conveniently use the bouquets in rotation. The Public Relations Officer Ashok Kolhatkar holds the responsibility of these issues. It is also interesting to learn that most guests are aware of this rotation of bouquets and yet they keep mum. It is also alleged that Kolhatkar brings the remaining bouquets at home or himself uses them for other occasions. It is noteworthy that the bills on such expenses are cleared within time and no expenses are kept pending with the department. Though the business of earning money through bouquets had stopped during Joshi's tenure, the business is flourishing in the tenure of the Standing Committee chief.
Invitation cards printing at NMC's expense
It is alleged that In-charge Public Relations Officer Ashok Kolhatkar has been involved in printing cards or pamphlets of private organisations at the expense of NMC. Sources said that in order to keep his contacts happy, Kolhatkar was printing invitation cards of private functions at NMC's expense. To avoid questions, Kolhatkar presents proposals in NMC and gets a 'go ahead' signal for the malpractices. Kolhatkwar, allegedly, provides various facilities to his 'close and personal contacts'. Taking clue from Kolhatkar, many other officials also were involved in exploiting NMC. Sources have it that many officials publish advertisements in newspapers to fill their pockets. It is very disappointing that NMC authorities fail to take stern action against these corrupt officials.
With malpractices and wrong doings flourishing in NMC, the department will fail to move ahead in the right direction.