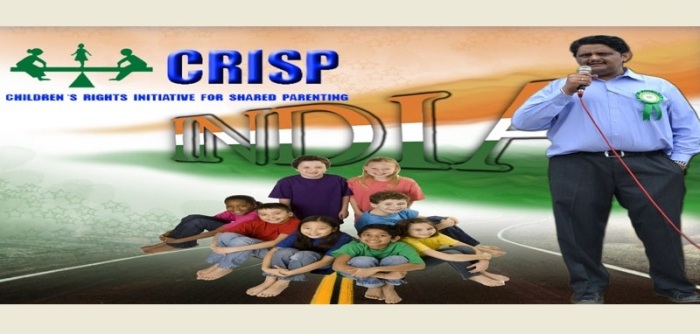 Nagpur News.
It's a male's day altogether…or the Husband's Independence Day to be more precise. While the people across the nation might have celebrated Independence Day on Thursday in solidarity with the traditional practice, a handful group of men acted otherwise. Feeling leftover in the series of issues pertaining to individual rights, husbands have moved a step forward in affirming their self in their own right and marked Friday as their day of 'Independence'. The city of Nagpur would be a part of the one of its kind revolution which is running into its fifth year.
5th National Men's Rights Conference 2013, an event jointly conducted by a group of organizations fighting for equal rights to men in Hindu marriages would be held Friday at
Pench Jungle Home Resort near Nagpur.
Arnab Ganguly, a member of one of the participating organization called INSAAF told Nagpur Today, "We have found Nagpur as our strong chapter. We have got strong support from over 3500 members here. It is centrally located and easier to reach. So this year we have chosen this venue for conducting our event.
He told Nagpur Today, "On Friday we will be conducting the conference while tomorrow we would be debating on marriage laws."
He informed that last year we could not conduct the event as we had moved to Delhi to press for the amendments in Hindu Marriage Bill. "Our previous events were conducted in Shimla, Kolkata and Yercaud in Tamil Nadu. We are fighting for the men's rights as the provisions of current Hindu marriage bill are extremely dangerous and essentially targeting men in Hindu marriages. It allows wives to acquire 50% of the ancestral property. Even when the Hindu man is not married, 50% is accorded to his wife although she has not contributed in the property. This is very dangerous act which affects Hindu families badly. It will push husbands to become criminals. We want the government to make amendments but it did not pay any heed. Even the proposal is awaiting to be tabled in Lok Sabha or Rajya Sabha. It would be put up by Monday or Tuesday," he said.
Another organization Child Right Initiative for Shared Parenting (CRISP) working towards the equality of parenting rights among married men and women is participating in the movement to push the envelope further.
Kumar Jahangirdar, founder and president, CRISP said, "We did not participate in the celebrations Thursday to mark the country's Independence Day. We, a group of men who are seeking parenting rights and joint custody of their child, are meeting in Nagpur on Friday to demand 'freedom' from women-centric laws.
Over 100 men from across the country would participate in today's movement. CRISP, which has been fighting for the rights of fathers and children for more than five years, in partnership with Save Indian Family, has organised this annual event which would be conducted for fifth year in a row.
Among the issues slated for discussion during the summit are Marriage Laws Amendment Bill of 2010. "The law makers have an assumption that children always live with the mother and she alone is enough to protect the child's welfare which is simply unscientific and against nature. It also violates the spirit of the Indian constitution," Jahgirdar said.
The bill, he said, also allows the mother to claim paternal ancestral property and the children's share of it, which can also lead to likely misappropriation by step-fathers and step-siblings.
"The government of the people seems to be more interested in women's rights than innocent children's rights, simply because children are not vote banks, though they represent more than 40 percent of our population," he said.
Another member, a software engineer in Nagpur, said, "Men have no platform to lodge a complaint when they face harassment from their wives."
Most of the time, he said, the wives extort money by lodging false dowry cases and even deny the right of a father to meet his children, even when he has the court's consent.
"We urge society and its stakeholders to treat fathers with dignity and accept the scientific fact that children deserve their father's natural love and care as much as their mother," a statement from CRISP said.