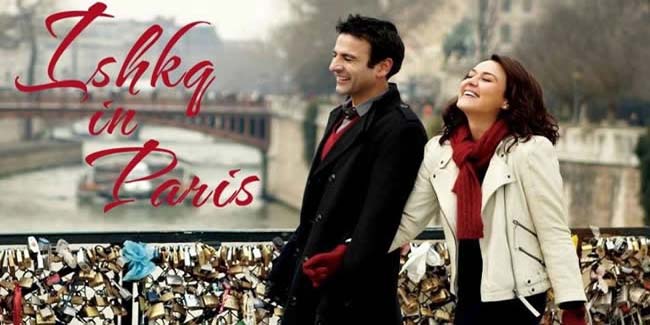 Director         Prem Raj
Producer      Preity Zinta, Neelu Zinta
Starring         Preity Zinta, Rhehan Malliek, Isabelle Adjani
Music             Sajid-Wajid
Plot: After a long wait "Ishkq in Paris "finally released today, though no one was eagerly waiting for the film to release not even the people who made it.
The story goes like this that Two strangers. Akash and Ishkq encounter each other on Swiss rail and become friends, owing to a 'no baggage' pact set by Ishkq, the two part ways the next morning without a proper goodbye. Ishkq, being the strong-headed independent girl, moves on, while Akash ends up falling for the girl he spent the evening with.
They cross paths once again in Paris but will there be 'Ishkq in Paris'. Will Ishkq and Akash survive their test of getting over their commitment phobic nature is what frames the climax of the film.
Preity Zinta was missing from the screen for a couple of years; she bounces back with a performance that derives its zing and sparkle from the actress' inbuilt zest for life.
Preity takes her character Ishkq beyond her own personality. Rhehman Malliek makes his big-screen debut with the film which is directed by Prem Raj.
The film also features French actress Isabelle Adjani and Bollywood hot favorite Salman Khan who made a special appearance in a song.
The only people who got claps were the music directors Sajid-Wajid for a good job they always do.
Verdict:
So called Romantic Comedy is "Clueless". The best thing you can get from the film is a tour to Europe. So it's like No Ishkq ,just Paris.
: Yash Raj Trivedi