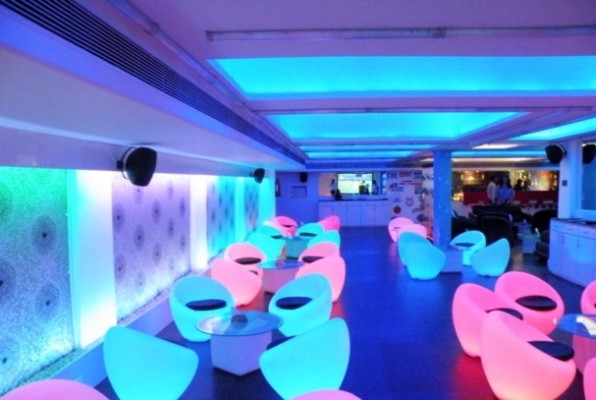 As you enter IT park, you find broad stretches of calm and serene roads. There are small white boards planted everywhere helping people find the place of interest, a Sports cafe and lounge called Vibrations. Nestled in between the silent but tall glass buildings of IT companies like Persistent Systems, InfoCepts, EasyPack etc, is the new hang-out spot for the youth.
As you open the door, you are hit in the face by a gush of colours! Green, blue, pink, red and all things neon colored are blended in the surroundings. The air is full of beats of the latest English track and instantly, one feels excited.
Ambience (7/10):
There's no doubt about it; the place looks fabulous. Everything from the chairs, to the walls, glow a brilliant colour. The seats are egg-shaped chairs that change colour every minute or so. As funky as they maybe, they tend to become uncomfortable after a while. The music is good but unsuitable for a cafe-like setting; it becomes an exercise of yelling trying to talk to anyone on the table.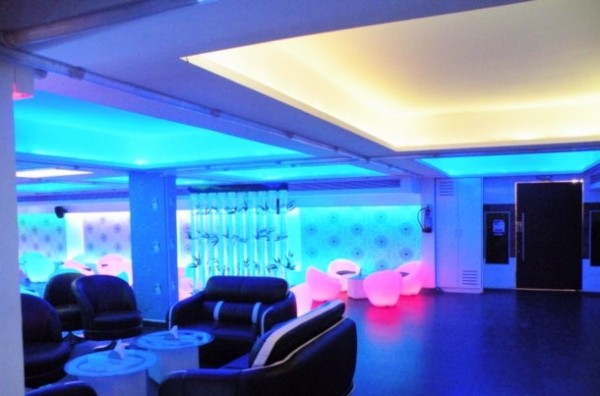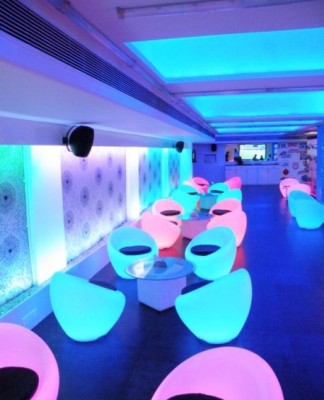 Service (8/10):
Perhaps the service was the best feature here, the waiters do not try to rush at all and at the same time the order was brought to the table fairly quickly. The best part is that they don't hover!
Food and Coffee (7.5/10):
The most exciting part of any restaurant experience is the food! They have a good variety of things but non-vegetarians would be saddened to know this joint serves only vegetarian food. They have a good variety of Sandwiches, Panini, Pasta, Chinese food and Snacks. What was surprising was to see them offering Indian food, snacks as well as full course meals. The "Mushroom Chilly" was crisp and delightful, The "Pasta Arrabiata" cheesy and filling. The breads again were delightful. Coffee and hot chocolate lovers would be glad to find quirky things like "Mint Mocha Latte" and "Banana Chocolate". Among coffees, the "White Chocolate Mocha" is full of chocolaty goodness!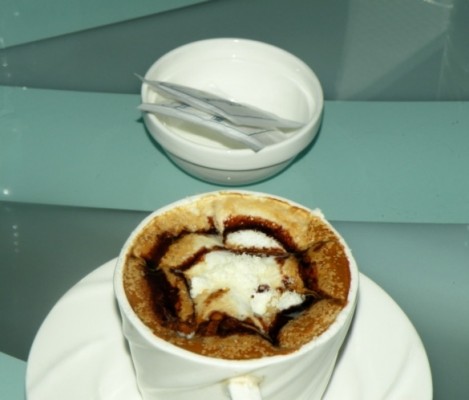 Pricing (9/10):
The prices are not that bad, with the items on the menu starting from Rs. 40 to Rs. 200, it doesn't burn a hole in your pocket and the quantity is satisfying too. It's not cheap but not expensive either. The coffee is slightly on the expensive side but for the CCD generation, it shouldn't be an issue!
Wait! There's more! :
Apart from the general sitting arrangement there are 2 rooms with plush sofas and big screened LCD projectors that a group of 10 people can book and enjoy. There you can watch not just matches and regular DVDs, but also 3D movies! If that doesn't make you want to  jump with joy, there's another room with an Xbox Kinnect hooked to another LCD and a separate gaming zone that you can enjoy to beat the stress of the day!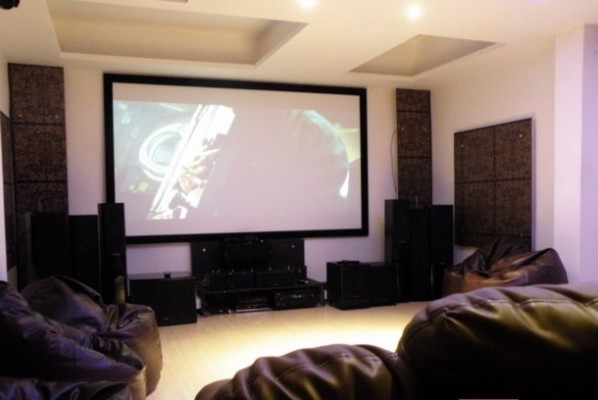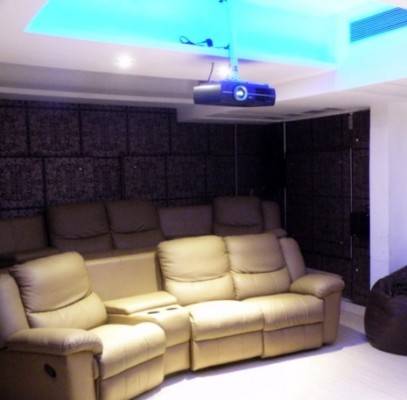 The Verdict. Is it a bird? Is it a plane?
Is it a lounge? Is it a pub? Is it a cafe? Its difficult to find an answer ! Nevertheless, its young and vibrant, a wonderful place to hang out with a group of friends and enjoy the good music selection and the array of glamorous decorations. They offer 120" HD screens with 7.1 channel Dolby Digital Sound. Only for the young at heart, with a tolerance for loud surroundings. All in all, a good place to be and enjoy your week-end, or week-day even!