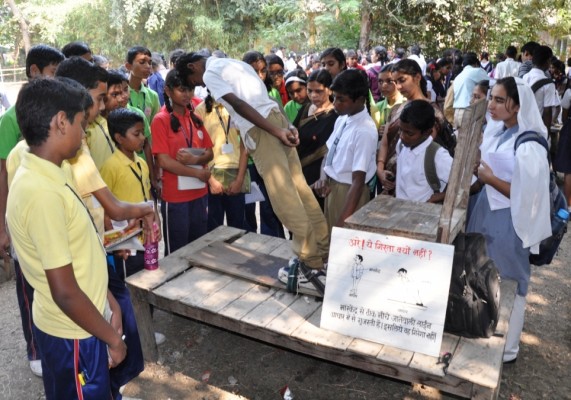 Nagpur News: 'Apurva Vigyan Mela', a science fair jointly organised by the Association for Research and Training in Basic Science Education and NMC, concluded today after leaving students, parents and visitors spellbound with exhibitions on experiments like Low Pressure Fountain and Cartesian Driver at Rashtrabhasha Bhavan, North Ambazari Road.
The opening ceremony was graced by noted Bhopal- based writer Mukesh Varma. Arun Bhargav, head of the Madhya Pradesh Science Centre in Bhopal, was also prominently present. Raghu Thakur, chairman of the association, spoke of the importance of building a bridge between Science and Humanity. He said that the rising crime rates and violence among the youth, especially the murder of twenty children and a mother by a youngster in USA, puts a question mark upon the influence of science and technology on young minds. He added that programmes like these would encourage young minds use Science for the humanitarian cause.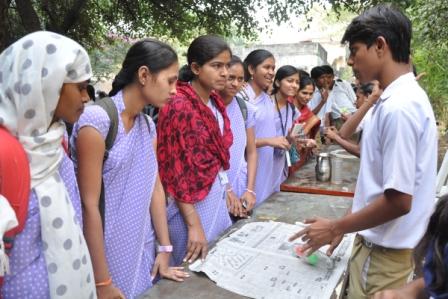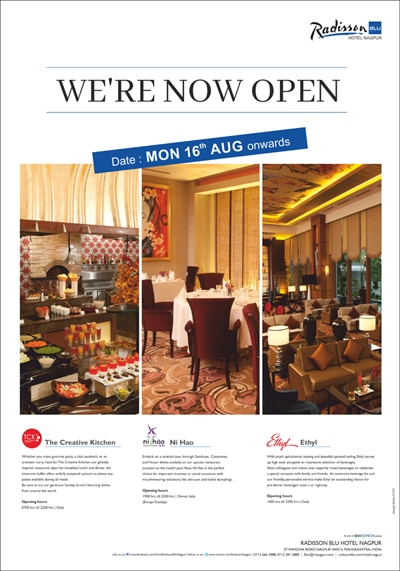 Arun Bhargav commended the experiments, calling them novel efforts. He stressed on the importance of conducting fairs like these all over the country.
The fair is open to all from 11 am to 4 pm, and entry is free. Sunday, 16th December is the last day.