Nagpur: The sons of the rich and famous or even politicians' sons turn out to be brats. They assume that they can get away with almost anything and everything they do, with the clout, influence of their fathers or with money. On most occasions, they do manage to get away with their heinous acts too. However, with the changing times, the people or victims are coming forward to report the acts of these brats to get them punished.
The incident which occurred in Byramji Town area late in the night of February 22, 2015, a prominent social activist identified as Dushyant Chaturvedi who is said to be the son of a former prominent Congress leader had allegedly fired a gun shot at a hap¬less security guard.
According to sources, Dushyant Chaturvedi had gone to Poonam Chamber in his luxury car bearing RTO registration No MH-31/7722 at around 1:10 am. He had allegedly parked his car bang in front of the entrance of Poonam Chambers.
Security guard on duty at Poonam Chambers identified as Sameer Kalidas Chakroborty had raised an objection over Dushyant parking the car bang in front of main gate of the parking slot. Dushyant got irked and shouted at the poor fellow, probably because his ego was hurt by the audacity of the security guard. Dushyant had allegedly started bashing up the security guard too. Taken aback by this aggressive posture of Dushyant, the poor guard who bore the brunt of Dushyant broke down and shouted for help. Unfortunately for the security guard, nobody dared to rescue him from Dushyant Chaturvedi. To add to the bashing up, Dushyant had alleged taken out a gun and had fired a shot behind the guard. Fearing for his life the security guard took to his heels from the spot.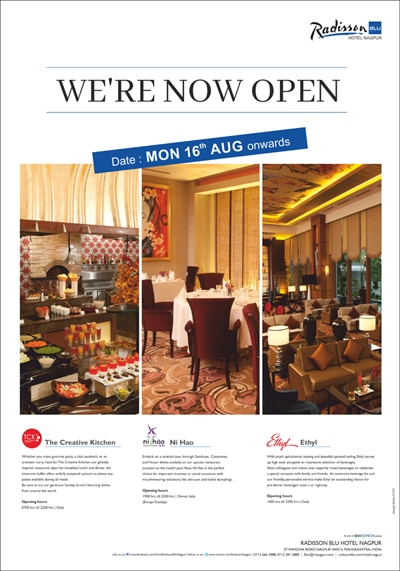 Very reliable sources claimed that the cops had managed to apprehend the accused son of this political leader too. However, nobody knows how the cops let him escape. Sources also alleged that the cops had left him on Chindwara Road after finishing their formalities. From that spot, Dushyant was allegedly shifted or had managed to escape to a Guest House in Narshinghpur Road, Chindwara. This guest house too is said to belong to another prominent Congress leader. The accused Dushyant Chaturvedi is said to be hiding in this guest house.
Many questions are raised on the role of the cops in Dushyant Chaturvedi escaping from police. When they had apprehended the accused, why did they choose to remain silent over the issue and refused to divulge any information to the media?
Sadar police had reg¬istered a case under sections 506 (B), 323,504 of Indian Penal Code read with sections 3,4 and 35 of Indian Arms Act. But when con¬tacted, Duty Officer of Sadar Police Station API Ranjan Sawant had claimed that the matter is still under investigation and accused is yet to be identified, when they knew very well who the alleged accused was.