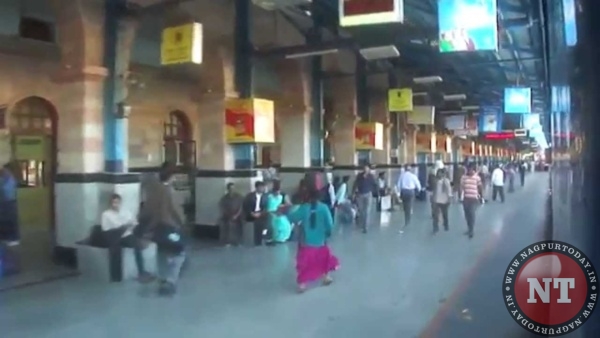 NAGPUR: Preparing for the Lok Sabha elections due next year, Union Minister Nitin Gadkari has become too active since last few weeks regarding ongoing development works in the city. He has assigned numerous tasks to almost everyone from the Collector to Divisional Commissioner and from Nagpur Municipal Corporation (NMC) and Nagpur Improvement Trust (NIT).
In a recent meeting held to review progress of development works, Gadkari appointed Maha Metro as nodal agency for execution of most of the ongoing development works in the city. Similarly, he strictly warned Railway officials to not create any hurdle in the works.
However, in all these processes, Gadkari, the Member of Parliament from Nagpur constituency, forgot to even mention about the development of the railway station and the problems it has been facing.
The flyover bridge in front of the west gate of Nagpur railway station that was constructed to ease traffic movement has in fact become a biggest hindrance in traffic movement at and around the railway station. Gadkari himself had announced in May 2017 that the bridge would be demolished to facilitate development works in the premises. Now it's September 2018 but the bridge is still there.
In the recent review meeting, Gadkari directed the NMC to remove the bridge by September 25. Looking at this deadline, only three weeks are left but the NMC is yet to issue notices to the shopowners running their businesses from under the bridge. This again indicates that the bridge will take more time to disappear.
Apart from this flyover bridge, the Madhya Pradesh Bus Stand beside the railway station is also one of the reasons for traffic jams in the area. A bus arriving in or departing from the Bus Stand block the traffic in every 10 minutes. And this problem is likely to stay there even after the bridge is removed. Therefore shifting of this Bus Stand to some other place can only achieve the desired results.
Similarly, though the Railway Ministry is responsible for the development of railway station, the support of local administration is very essential keeping in view the geographical location of the station in the city.