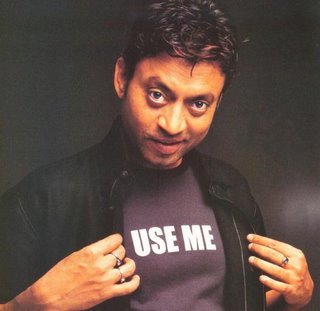 Sahabzade Irrfan Ali Khan a.k.a Irrfan Khan a 2011 Padma Shri award, the fourth highest civilian award in India. He has garnered the National Film Award for Best Actor in the 60th National Film Awards 2012, for his performance in Paan Singh Tomar.and someone who has worked in more than 30 films in Bollywood has now some plans to go ahead in the line of film making.
Irfan confirmed "Yes, I am co-producing a film called Lunchbox with Anurag Kashyap. When I heard the script I was completely moved by it. It's a story of two lonely people in the city connected by letters. I wanted to be associated with this project in a larger capacity than as an actor."
Irrfan is now in the process of locking in another production. "It involves me, my wife Sutapa and Shailesh Haribhakti of DAR films. We've been working on the project for nine months and will soon lock in the director." Irrfan makes it clear he is not into production to boost his acting prospects. "I don't need to produce films to give myself opportunities as an actor. I will produce films where I may or may not be associated as an actor." So its time to wait & watch.