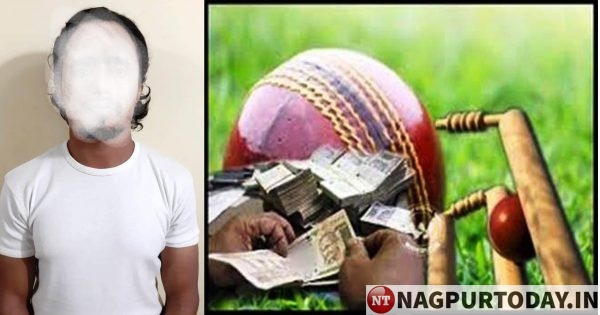 Gondia: As the mega festival of cricket – IPL T20 – is in final stages, bookies had become active with full vigour. Cops were keeping a close watch and on Wednesday, May 1, cracked a whip on bookies. A team of Local Crime Branch (LCB), led by Inspector Thosre, raided two dens in Ravanwadi and Ramnagar police jurisdictions and caught four bookies red-handed while accepting bets on a match being played between Delhi Capitals and Chennai Super Kings. Cops have also booked eight other bookies of two gangs and searching them.
The arrested bookies have been identified as Kamalesh, Ishwardas, Sanjay and Akash alias Ashu. Cops have seized LED TVs, hotline connection, line box connecting 14 mobile phones, set top box, modem, taping system, junction box, landline phone cell phones and other material collectively worth Rs 1.87 lakh apart from cash Rs 1030 in the two raids.
A case under various sections of Maharashtra Gambling (Prevention) Act was registered against the arrested bookies who hailed from Gondia, Rajegaon (MP), Mouda (MP) and Deogaon (MP). Cops have launched 8 other bookies named by the arrested accused.
The raids were carried out by LCB PI Dinkar Thosre, PI Ramesh Girje, Pramod Baghel, API Sandeep Bhopde, PSIs Sukhdeo Raut, Gopal Kapgate, Lilendra Bais, Chandrakant Karpe, constables Rajesh Badhe, Bhuvanlal Deshmukh, NPCs Kodape, Gautam, Bhelave, sepoys vinay Shende, Ajay Rahangdale, Sujata Gedam under the guidance of DSP Vinita Sahu.
Satellite dish and app:
According to reliable sources, the bookies acquired satellite dish connections. With these satellite dish connections, the bookies show telecast of IPL matches albeit with deferred timings of one or two minutes. But the bookies know the exact proceedings of the match such as how many runs were scored in one or two balls? Wicket fell or boundary hit? With this deferred telecast, the punters are befooled and the bookies earn moolah.