Nagpur: February 27, 2017: Orange City Water (OCW) has brought laurels for the city of Nagpur as well as added another feather in its cap when it was rewarded with two most coveted "Best Water Management Practices Award" for their Water Management of Nagpur 24×7 project and 'Best Peoples Initiative in the Year" by World Water Leadership Congress and Awards at the World CSR Day programme organized at Mumbai on Feb 18, 2017.
Both the awards "Best Water Management Practices" & 'Best Community Water Project" recognizes the contribution of every member of OCW team in implementing 24×7 Water Supply Project in Nagpur, as well as managing water supply to almost 3.25 lakh connections (27 lakh population) of the city and integrating information of various divisions and communicating with key stakeholders.
Chief Executive Officer (CEO) of OCW, Sanjoy Roy & Director (HR/PR) Mr KMP Singh received the awards at gala ceremony held at Mumbai recently. Water Management Companies from almost 63 countries across the world participated in the Congress for various awards. World Water Leadership Congress and Awards recognizes outstanding work done by organisations in Water sector and also innovations and excellence in technology of water projects.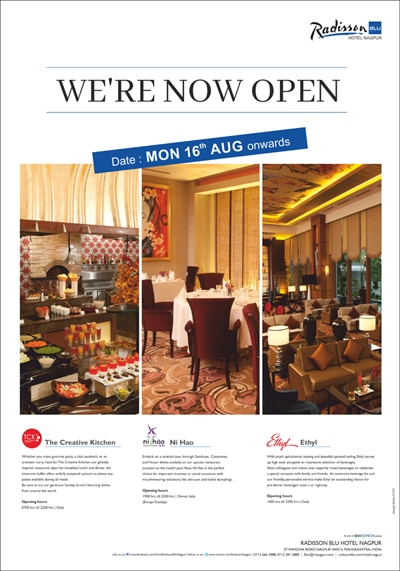 The "Best Water Management Practices Award "identified specialized Water Sector companies who have brought extraordinary changes in the water sector as well as bear the responsibilities and expectations of the various stakeholders. Orange City Water's (OCW) is known for its successful implementation and progress towards NMC's ambitious 24×7 Water Supply Project in Nagpur, which provides water to almost 3.25 lakh HSC's (27 lakh population) of the city and progressing towards providing uninterrupted, pressurized supply of water at every tap.
Initiated by the Nagpur Municipal Corporation, Nagpur was the first city of its size in the country to outsource water supply to a private operator under the PPP model. Under the scheme the main objective was to provide 24-hour 100% safe drinking water to everyone including slum dwellers within five years.
"This is biggest ever her achievement for Orange City Water and our people who are committed to provide clean, sufficient water to all citizens," said OCW's CEO Sanjoy Roy. "Nagpur's 24×7 Water Supply Project on PPP model is now has become a case study for the smart water management and entire World is looking towards its success. This project is not just technical projects, he added: "it is more of a socio-economic project involving change in the mindsets, habits and lifestyle of people.
People participation has to be ensured right from project development phase to ensure transparency in the contracting process. People representatives endorsing the project provide much needed confidence to the citizens."
Nagpur 24×7 Water Supply was earlier recognized as the 'National Best Practice in Urban Water Supply' in India by Prime Minister Narendra Modi at launch of AMRUT (Atal Mission for Rejuvenation and Urban Transformation) and Smart City initiative in June 2015.
It must be mentioned here, OCW has undertaken various initiatives to spread awareness on the important subject of 24×7 water at every tap like Mohalla Sabhas (community interaction), Consumers as ambassadors (Water Friends), School and College awareness programmes (Jal Samvad), toll free consumer helpline, NGO networking and health check-ups. These innovative initiatives have helped OCW in establishing a strong bond with the people. OCW has also joined hands with UPAY- Under Privileged Advancement by Youth, an NGO working for education of underprivileged children by starting its first Reach & Teach Center at Laxmi Nagar Zone.
Earlier, OCW has earned various prestigious accolades in the past like Special Recognition in SAP, Special Achievement in GIS, Best Practice Award at IUKAN 2013 for ESR Cleaning, Utility Best Practice Award, Global Water Intelligence's Water Deal of the Year 2013 and, most importantly, the Best PPP Operator Award by The Water Digest. 'National Award for Excellence in Corporate Communication' by 6th World CSR Day & National level Award for its social communication initiatives at the 6th Parivartan Sustainability Leadership Award 2016.
At the launch of AMRUT mission, Prime Minister Narendra Modi declared the project as a National Best Practice in presence of 500 mayors and municipal commissioners from across the country.