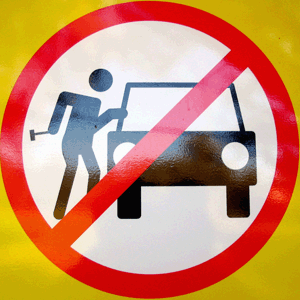 Nagpur News: Kalamna police squad claimed to have successfully busted a racket of thieves who targeted trucks parked at desolate places or would assault the drivers and rob them before fleeing with the trucks.
The thieves would target the drivers moving on highways and other arterial roads.
Police have arrested five and also recovered truck tyres and other spare parts, seven cell phones worth Rs 3.53 lakhs from them. The accused, during custodial interrogation, have revealed that recently they have robbed a truck driver Mukesh Yadav (25) while was resting in his truck cabin at Kalamna market and fled with his truck.
Salim Khan, Shaikh Israil and Mohammad Wasim (24), all resident of Kamgar Nagar and Shaikh Nadim (21), Shaikh Sameer (22), both resident of Amravati have been arrested.
Apart from Kalamna, the gang has confessed to thefts of heavy vehicles from rural areas and highways. Police suspect that the gang is connected to other members who transport the car to other cities where they are dismantled and later their parts are sold.
Police said the main accused Salim Khan (26) and Shaikh Khalil (20) would steal the trucks and sold it to Shaikh Nadim and his gang members. Later, the trucks were sold to other cities where its dismantled.