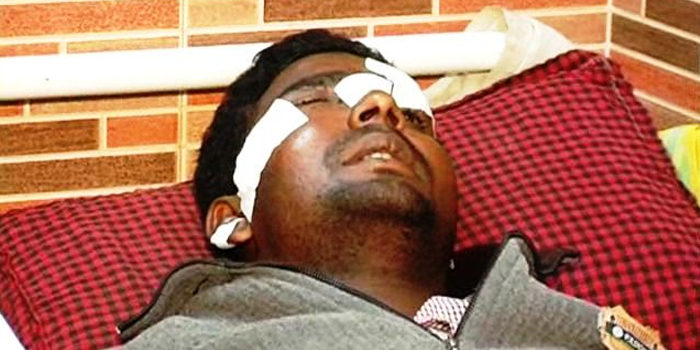 Nagpur News.
Colorful kites scattered around the windridden open blue sky would have caught everyone's fancy on Monday when kite enthusiasts across Nagpur echoed the chants of "wo kaat.." and "wo paar…"  with their flying pieces tied strongly by dangerous nylon manja. The dangerous mix coated over threads contain some locally used ingredients like sares, chikki along with finely powdered glass which provides deadly sharp edges to the thread. While this helps in pulling down competitor's kite, a slight miss could endanger anybody's life, be it birds or commuters on city streets.
Despite ban on nylon manja, commonly named as chinese manja, there was large scale sale of the same as the kite mongers instead made the demand for that.
The deadliness of this manja came to the fore when the face of a youth named Suresh Patil got badly entangled in it, while he was biking down the busy street in Indora area. So severe was the impact that Suresh's entire face bore serious injuries.
He was rushed to the nearby Madan Hospital where he was treated with 72 stitches. His face has been badly affected. Suresh is admitted to the ICU where he is suffering for other's fault.