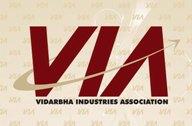 Nagpur News : The state government's apathy towards the industrial development in the state, particularly in the region around Nagpur, is apparent with the prolonged delay in issuing fresh notification of Package Scheme of Incentives (2007) which lapsed well before 19 months. The PSI was valid upto March 31, 2011 and was kept on extension since then . Even the key posts in the Indusrty Department have been lying vacant for as long as two years bringing the entire industrial development in the region to the screaching halt. Despite the series of correspondence in this regard and words of assurance from State Industry Minister Narayan Rane, nothing concrete has been done yet.
Stressed with the woes of industrialists in the region, Vidarbha Industries Association President Prafull Doshi has written to the Chief Minister Prithviraj Chavan and demanded early solution to the prevaling situation. The letter, a copy of which is in possession of Nagpur Today, was also marked to the Maharashtra Minister for Industries Narayan Rane and the state government's Chief Secretary.
In his letter, Doshi alleged that the Micro, Small and Medium Sized Enterprises (MSME) in the region have been at the suffering end as the new notification for PSI is not yet released. A high powered meeting of the committee was also held on 6th October to decide upon the matter but the letter regarding decision is still pending, Doshi added.
He also directed the CM's attendtion towards the vacant post of Principal Secretary to Industry Department, which has been lying unfilled since Aziz Khan resigned fromthe post two years back. He said the secretary holding the additional charge for this post often ignores the important matters putting the industrial development at stake.
Moreover, the post of Industry Commissioner is also being additionally handled by another secretary, which clearly indicates the callous attitude of the state government towards the development of industries in the state.
Akash Agrawal, Secretary, VIA lamented that in the wake of these irregularities in the department of industries, most of the industrial units are planning to shift to other states.