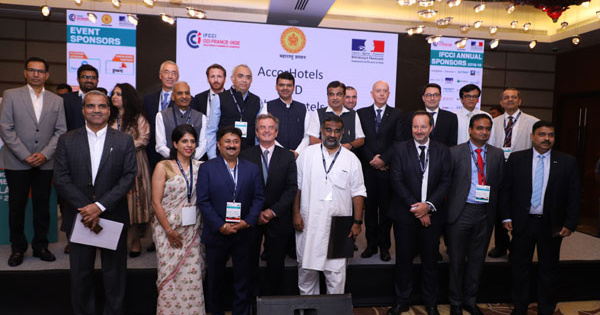 Nagpur: "Growth of any industry depends upon collaboration of modern technology and skilled men. Nagpur has blessed with the presence of top IT giant firms along with county's topmost institutions like IIT,IIM, IIIT that can assure you both," said Union Minister Nitin Gadkari here on Friday.
He was speaking at the 'Indo-French Investment Conclave' organized by Indo French Chamber of Commerce & Industries (IFCCI) & Embassy of France in India in association with VIA, MIA, BMA& VED in Hotel Radisson Blu.
"The region of Vidarbha covers 75% of forest cover and also generates 80% of minerals of the entire state which will be beneficial or any industries located in the region. Apart from that water, power, transport facilities and communication resources which are the main constituent behind choosing any industrial site, Nagpur region is enabled with that too" he added while interacting with over 150 French delegates on this occasion.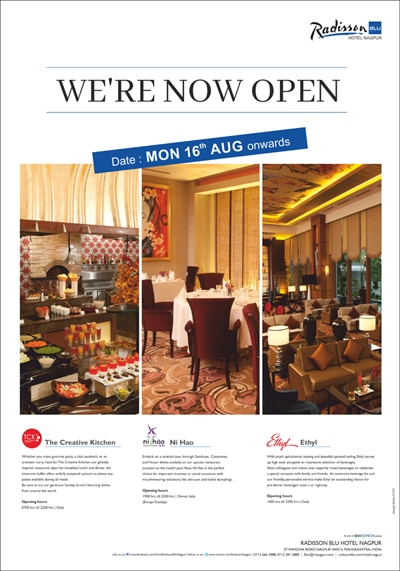 He also discussed the importance of innovation and transparency in business and assure the French delegates that they won't find any uncertainty while working here.
In his address Maharashtra Chief Minister Devendra Fadnavis, asserted that despite the fact that the state has France's footprints but it is limited to the Mumbai and Pune. However this conclave is the attempt to utilize our own resources and man power to compete with them. I can assure you that in next five years you will face more difficulties to set a plant in Nagpur as your competitors will already mark their presence, as with many development projects the Mumbai-Nagpur express highway will open new avenues for economic profits here, said CM.
Guillaume Girard-Reydet, president, Indo French Chamber of Commerce and Industry (IFCCI), Alexander Ziegler, Ambassador of France to India, Guardian Minister Chandrashekar Bawankule and Prasanaa Mohile, Chief Convenor, VIA were present on this occasion.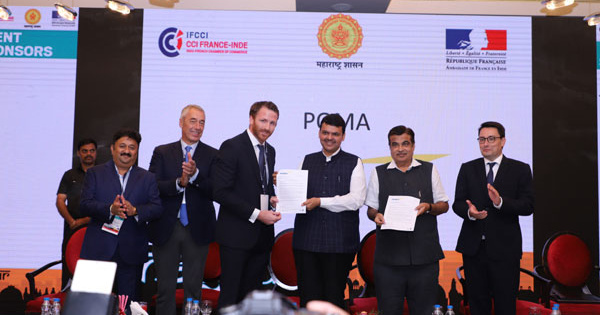 Durlabh S Maharishi, Deputy Head for Transport and Environment Sector Business France moderated panel discussion on smart mobility on this occasion where panel comprising Bharat Salohotra, Managing Director- India and South Asia Atstom Transport India Ltd, Manu Bishnoi, director, Technique Solaire, David Moszkowicz, managing director, lumiplan, Ravin Mirchandani, chairman, Ador Powerton and Nicolas Fornage, regional director, India and Bangladesh Agence Francaise de Development (AFD) interacted with the gathering.
Followed by which Manish Sharma, partner and sector leader, pricewater house Coopers Pvt Ltd conducted session on logistics where bench comprising Ugo Vincent, managing director, CMA CGN Agencies (India) Pvt. Ltd, Capt. Ram Iyer, Hapora Port, Vaibhav Vohra, managing director, continental carriers (P) Ltd, Sandeep Chaudhary, managing director, GEFCO India, Ulhas R Mohile, director, US Enterprise, Nagpur.
Subsequently in panel discussion on Aerospace and defence, moderator Dhiraj Mathur, partner and sector leader pricewaterhouseCoopers Pvt. Ltd. discussed the several issues regarding the subject with Stephane Lavigne, vice president, Thales Group, Patrick Gaillard, director general, Turgis et Gaillard Industrie, Pramod Puranik, vice president (Defence and Aerospeace) Bharat Forge Limited, LT. GEN Ravindra Thodge, chairman, Vidharbha Defence Industrial Hub Pvt. Ltd.