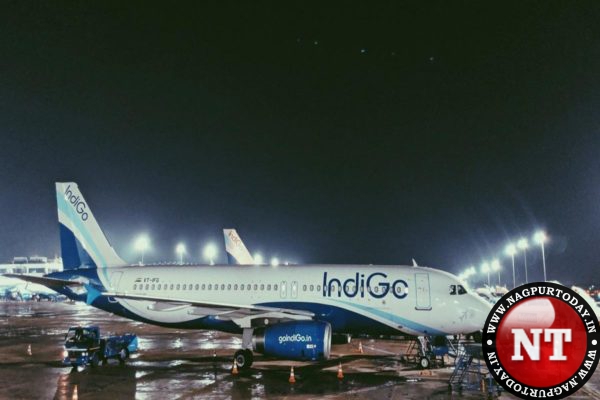 Nagpur: A passenger suffering from CKD and tuberculosis omitted a significant amount of blood in the aircraft, compelling the pilot of an IndiGo Mumbai-Ranchi flight to make an medical emergency landing at Dr. Babasaheb Ambedkar Nagpur Airport on Monday evening.
The passenger, Devanand Tiwari (62), was subsequently rushed to Government Medical College and Hospital (GMCH), but doctors declared him dead on arrival.
The body was transported to GMCH in a KIMS Kingsway Hospitals Ambulance for further procedures. This information was provided by Aejaz Shami, DGM-Branding & Communications at KIMS Kingsway Hospitals, in a press release.