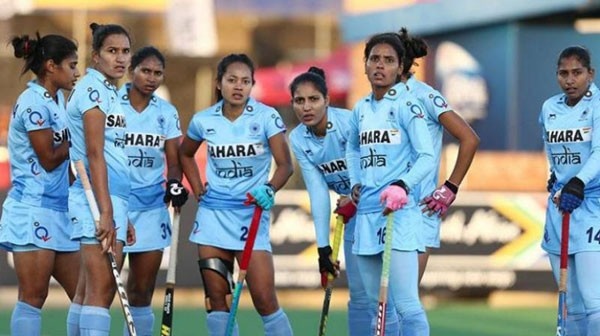 India's women's hockey team had a disastrous opening at the Commonwealth Games, going down 2-3 to Wales in Pool A match, at the Gold Coast Hockey Centre, on Thursday morning.
Rani Rampal's team was down by two goal, but staged a magnificent recovery and drew abreast before Natasha Marke Jones's goal against the run of play in the dying minutes of the game clinched victory for Wales.
The Indians forced 15 penalty-corners, but could score from just one.
Lisa Daley put Wales ahead in the seventh minute from a field goal before Sian French increased India's misery in the 26th minute, scoring from a penalty stroke.
Down by two goals within the second quarter, India staged relentless attacks on the Wales goal and skipper Rani scored in the 35th minute and Riki Pradhan in the 41st to set up a rousing fourth quarter.
Rani pulled one back just after half-time from a penalty-corner and Pradhan restored parity at the fag end of the third quarter from a field goal.
India pressurized the Wales goal for much of the fourth quarter, but Natasha's struck in the 58th minute to end their fight.
The team plays Malaysia on Friday in their second group match.
India finished fifth in the last two editions of the Games.
"We needed to be energetic and play attacking hockey. We pushed higher up, started attacking more and pressed," a disappointed Rani said after the match.
Coach Harendra Singh was critical of the performance and said the side needs to improve penalty-corner conversion.
"We conceded soft goals, which is concerning. We only had a 31 per cent conversion rate. We missed our chances despite having 50 per cent of our shots on goal. That's mainly down to the Welsh goalkeeper, Roseanne Thomas, who played superbly.
"We need to make the most of our chances and score more goals, as we missed lots of shots. The pressure is on for the next few games, but we're up to the challenge," he added.